ADATA introduces XPG STORM RGB heatsink for M.2 2280 form factor SSDs. The ADATA XPG STORM RGB heatsink is the best upgrade for any M.2 2280 SSD to give it superior cooling and aesthetics. It adds RGB lighting to the M.2 SSD and it is compatible with most motherboard's RGB lighting controller including ASUS AURA, MSI Mystic Light, GIGABYTE RGB FUSION and others. With the XPG STORM, builders can add RGB lighting to M.2 SSDs and synchronize lighting effects with the rest of the system.
Watch the XPG STORM RGB overview video below:
Improves Cooling
While M.2 NVMe PCIe solid-state drives offer the best in performance in all classes of storage drives, these SSDs also produce a lot of heat during operation. With the STORM RGB's passively-cooled heat sink, M.2 SSDs can run cooler and avoid performance throttling due to overheating. The STORM heat sink has a cooling fan that offers cooling that reduces temperature by up to 25% versus bare SSDs.
Synchronized RGB Lighting
For enthusiasts and gamers that love RGB lighting on your builds, the XPG STORM offers just that to M.2 2280 SSDs mounted on the motherboard. It comes with its own lighting modes and it also supports and synchronizes with most motherboard brand's RGB lighting software such as ASUS AURA, MSI Mystic Light, and GIGABYTE RGB FUSION.
Easy Installation and Highly Compatible
The XPG STORM has a pre-installed thermal compound and it can be installed on any M.2 2280 SSD without any tool required. It supports both single-sided and double-sided M.2 SSDs.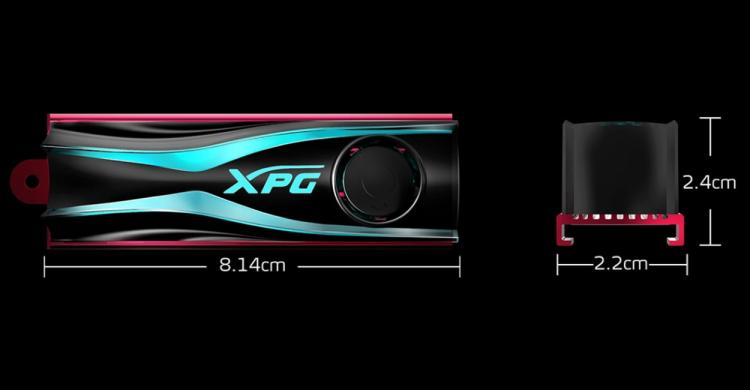 For more information, visit
http://www.xpg.com/en/feature/494