The
Alphacool Eiswand ("Ice Wall") 360
all-in-one cooling solution is now available at the Alphacool webshop, Aquatuning and partner reseller networks globally. The Alphacool Eiswand was first seen at the CES 2017 convention which is a water cooling set for the CPU and is expandable through the two quick-release connectors in the loop. One can easily add in compatible graphics card coolers like the Alphacool Eiswolf GPX-Pro series graphics card cooler into the loop. You can also add an additional pump into the system.
Watch the Alphacool Eiswand 360 CPU Set overview video below


Vendor video: Alphacool Eiswand 360 CPU-Set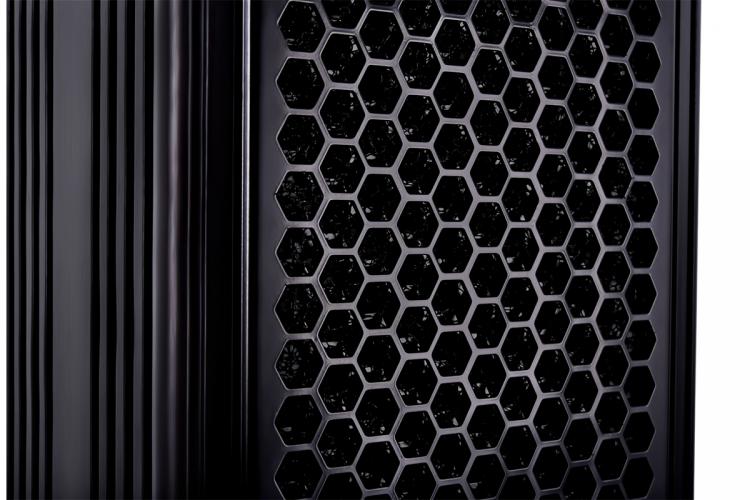 The core component of the Alphacool Eiswand is the external 360mm full-copper radiator with six Eiswand fans in push-pull configuration which guarantees superior cooling to virtually any desktop configuration you can build today.
The LED illuminated reservoir sits directly on top of the radiator which features a large viewing window for checking coolant levels.
The bottom of the Alphacool Eiswand is also LED illuminated which contains two DC-LT silent pumps which is known for its silent operation. Having two pumps works as a failsafe for the Eiswand wherein even if one pump fails, there will be no significant loss of cooling performance.
The included in the Eiswand is the XP3 cooler is among the strongest coolers on the market and is compatible with all Intel and AMD sockets. The Alphacool Eiswand also includes a 3-meter long tubing along with the necessary connectors and coolant to complete the cooling system.
Alphacool Eiswand 360 CPU Set – Package Contents
1x 360mm XT45 full-copper radiator
6x Eiswind fans 1100/700 RPM
1x XP3 CPU cooler
1x Intel bracket
1x AMD bracket
1x external power supply
1x 4-pin molex extension
4x Anti-kink springs
4x straight connectors
1x Silent Adapter 7.5V
2x Quick-release connectors
2x 1L Celvin Catcher coolant
The Alphacool Eiswand 360 all-in-one cooling solution is now available with an MSRP of £299.99 / €345.95 / $367.64.Now Available at:Alphacool WebshopAquatuning GermanyAquatuning UKAquatuning USA