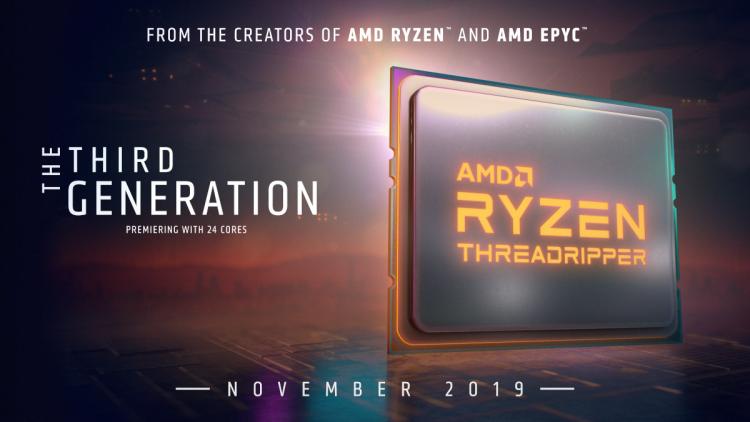 The upcoming AMD Ryzen 9 3950X processor makes another appearance in a different benchmarking tool, UL's Fire Strike benchmark, scoring an impressive 29,663. The system uses a GIGABYTE X570 AORUS ELITE motherboard paired with an AMD Ryzen 9 3950X 16-core processor, a single NVIDIA GeForce RTX 2080 Ti graphics card and 16GB of DDR4 memory. The system also obtained an impressive Physics Score of 32,082, highlighting the superior CPU computing power of the unreleased Ryzen 9 3950X processor.
See the AMD Ryzen 9 3950X Fire Strike benchmark here:
https://www.3dmark.com/fs/20721349
The AMD Ryzen 9 3950X's Fire Strike benchmark scores also reveal its superiority over Intel's current HEDT and mainstream offerings, particularly with the Intel Core i9-9980XE. Systems powered by the i9-9980XE tend to score around 20,000 to less than 24,000 based on UL benchmark's list of recorded benchmarks. AMD is setting up for an unprecedented win over its long-time rival Intel with the leaked benchmarks, with AMD Ryzen 3000 Series processors seemingly outperforming both Intel's mainstream and HEDT platform offerings whether its per core or per dollar performance.
June this year, the AMD Ryzen 9 3950X already appeared in a leaked Geekbench result as the "AMD 100-000000033-01" processor. In this leaked benchmark result, the
Ryzen 9 3950X slaughters the Intel Core i9-9980XE
in both single-core and multi-core scores. The Ryzen 9 3950X processor is 21.45% higher in single-core performance and 7.87% higher in multi-core performance.
Brawl Between AMD and Intel this November
While Intel has already revealed the new 10000 X-Series Cascade Lake-X processors and will be coming this November. AMD also hints that it will be
launching the AMD Ryzen 9 3950X processor and the third-generation AMD Ryzen Threadrippers this November
. If you are planning to build a high-performance desktop PC for gaming, streaming, productivity and more, November as both AMD and Intel release its latest offerings.