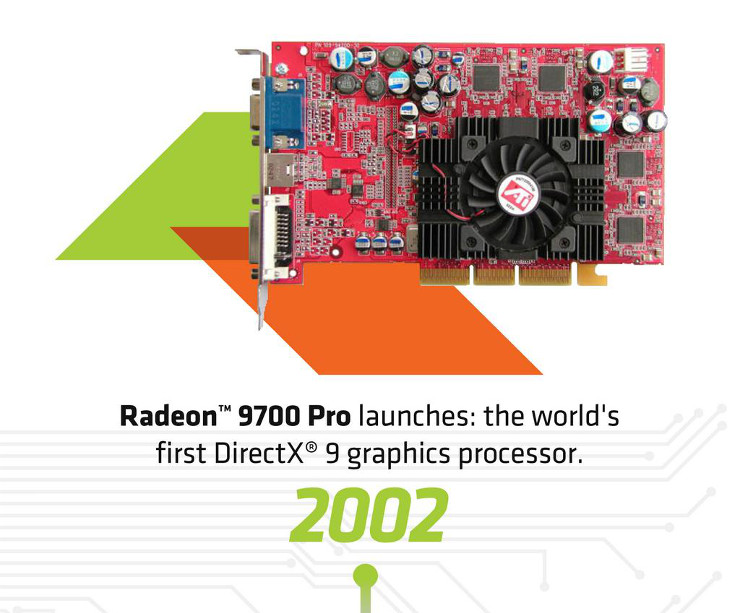 On Saturday 23rd August
AMD
will be hosting
a livestream
to celebrate 30 years in Graphics and Gaming. Hosted by AMD's Chief Gaming Scientist Richard Huddy, the event will showcase AMD's history in the industry including some of the most important technological developments for the PC in the last three decades.
Fans of the old ATI brand will of course not be left out as the webcast will heavily feature highlights of GPUs past, no doubt including the seminal R300 (fondly remembered as both the Radeon 9700 Pro and 9500 Pro) and R770 XT (AKA Radeon HD4870). With all that history in fact one hopes that the massive leaps in the CPU side of the business aren't forgotten.
The livestream may also feature more information on what's next for AMD in this arena. Rumours are swirling of a new GPU called Tonga which may shake up AMD's current lineup, and presupposing it's ready there's no better time to show it off.
You can share your experiences and photos on social media using
#AMD30Live
, and check out some memories of the past 30 years at
http://instagram.com/amd
. The Livestream begins at 10am EDT/7am PDT (3pm UK Time) and will be available on demand after the event.