When AMD announced their FX-9000 series CPUs they were the fastest stock clocked CPUs ever. Unfortunately they also had a very high TDP so it only makes sense that they were released to OEM's only. I mean, a board manufacturer has to make sure that their motherboards aren't going to catch on fire and melt inside a case when these CPUs are attached.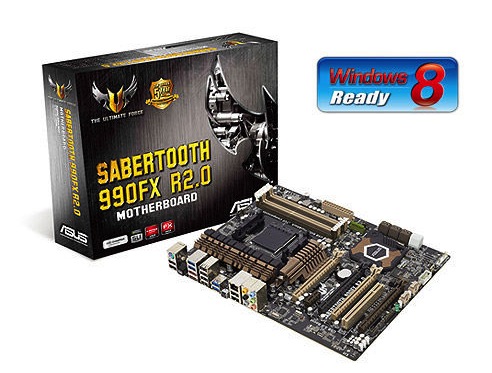 Asus have announced which boards have support for the FX-9000 CPU. The Asus Crosshair V Formula-Z, Sabretooth 990 FX R2.0 and M5A99FX Pro R2.0 (all need to be the revision 2) will work with the CPUs out of the box. No BIOS update is required. These motherboards also support memory modules with a clock speed of 2400MHZ when combined with the aforementioned processors.
We'd love to hear from you if you have one of these boards and plan to use one of these processors.
Source:
www.tomshardware.com
via
nl.hardware.info