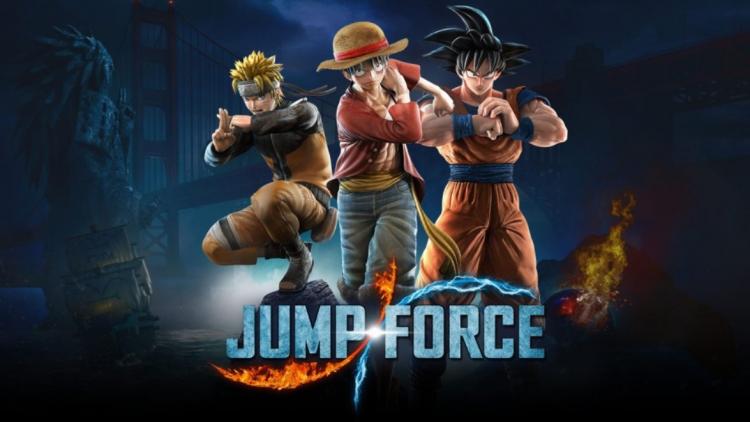 BANDAI NAMCO Entertainment's JUMP FORCE ultimate fighting game is out today. JUMP FORCE is a fighting game that features famous manga heroes which includes characters from Dragon Ball Z, One Piece, Rurouni Kenshin, Yu-Gi-Oh!, Naruto, Bleach, Yu Yu Hakusho, and others. The creation of the game is also in celebration of the 50th anniversary of the famous Weekly Jump Magazine. JUMP FORCE features a unique setting, a merge between Jump World and Real World with realistic graphics that feature the manga heroes unlike ever before. JUMP FORCE will be available to PlayStation 4, Xbox One family, and PC.
JUMP FORCE Trailer
Jotaro and DIO Character Trailer
JUMP FORCE: Shonen Showdown
Bundle and Pricing
JUMP FORCE Standard Edition for PS4, Xbox One, and PC MSRP of $59.99USD.
JUMP FORCE Deluxe Edition for PS4, Xbox One, and PC includes 3 costumes for your avatar, a new lobby vehicle, and 2 avatar T-shirts with an MSRP of $89.99USD.
JUMP FORCE Ultimate Edition includes the standard game, character pass, Jump Start pack and 16 avatar T-shirts has an MSRP of $99.99USD.
JUMP FORCE Collector's Edition physical copy, exclusive to Xbox One and PS4, sells for $259.99USD.
Digital copies for PS4, Xbox One, and PC available at Steam, Amazon and BANDAI NAMCO Store.