Press Release
BIOSTAR launches the new customer VIP CARE service with the aim of improving customer satisfaction and relations. The BIOSTAR VIP CARE is an all-new portal for product warranty and repair services with a simple and user-friendly interface. All BIOSTAR users will also get the chance to enjoy additional benefits with their BIOSTAR product purchases such including after-sale services and extended warranty period of up to five years on selected products. Users can also keep track of their warranty period via the BIOSTAR VIP CARE portal.

BIOSTAR has included QR codes to their products which will lead users to the VIP CARE portal with a QR scan. Users can register their product(s) at the portal to avail of the benefits and extended warranty. Proof of purchase will be required upon the product registry which BIOSTAR will use for validation purposes.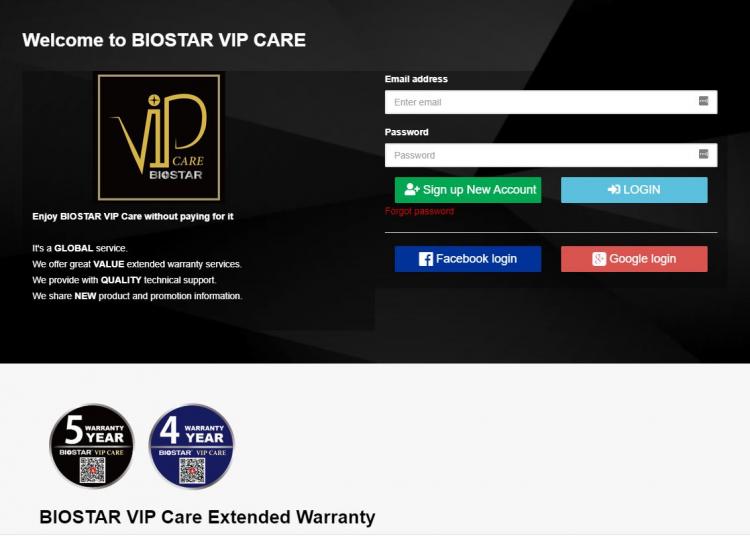 In addition to the extended benefits given by this new service, BIOSTAR customers will be provided with support for repair, warranty, and consultation services as well, by applying for repair and consulting service through the e-Repair portal in the new BIOSTAR VIP CARE webpage.
Learn more about BIOSTAR VIP Care website:
https://store.biostar.com.tw/customer/