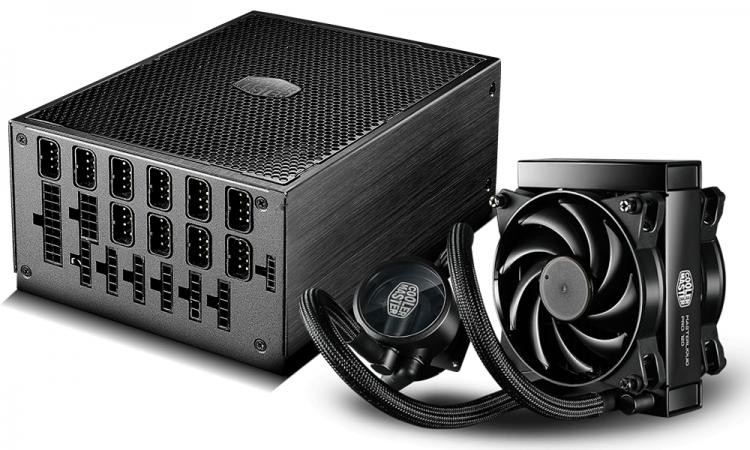 With Intel and AMDís release of next generation processors, the Intel Kaby Lake and AMD Ryzen processors, Cooler Master releases a compatibility list for builders and users wanting to upgrade. Whether you are building a new gaming rig or doing an upgrade on certain part of your PC, Cooler Master wants builders to be at ease when it comes to compatibility. With that, Cooler Master released a compatibility list for air and liquid cooling products and the power supply line.
Air and Liquid Cooling Compatibility
All of current Cooler Masterís air and liquid cooling products are compatible with Intel Kaby Lake LGA 1511 socket. As for the upcoming AMD Ryzen AM4 socket, some models are natively compatible but some models require an upgrade kit to get the additional mounting brackets to support AMD AM4 socket. Check the list below for the models and compatibility.
Power Supply Compatibility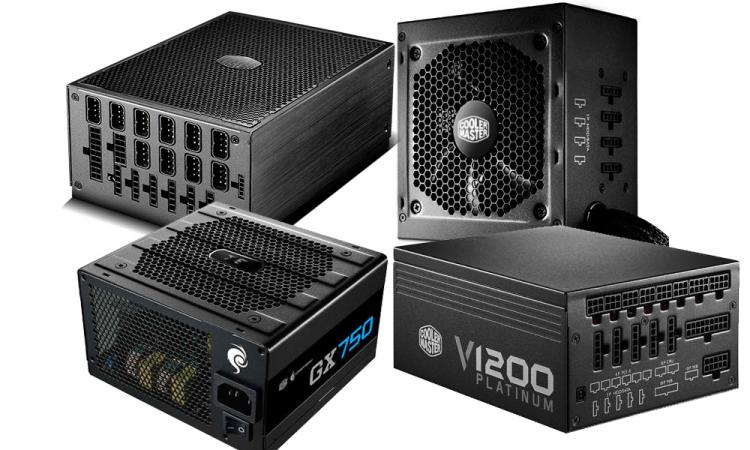 As for the list of Cooler Master power supplies that are compatible with the next generation Intel Kaby Lake and AMD Ryzen processors, please see the list below.
MasterWatt Maker Series
Cooler Masterís first all-aluminum Titanium 94% efficiency power supply unit. It is currently Cooler Masterís flagship power supply which features the Cooler Master Connect software that enables switching between default +12V multi-rail to single rail modes for better overclocking potential.
- MasterWatt Maker 1500
- MasterWatt Maker 1200

V Series
The Cooler Master V series of 80 Plus Platinum power supplies is built using the highest-grade components available, including 100% high quality Japanese capacitors, to ensure excellent efficiency, hold up times, voltage stability, and ripple suppression. The V series uses a fully modular cable system with extra slim flat-cables for improved cable management and allow for clean and elegant looking builds.
- V1200 Platinum
- V1000
- V850
- V750
- V650
- V550

GM Series
The Cooler Master GM Series is semi-modular to reduce the number of unnecessary cables for better cable management. The single +12V rail on all GM Series power supplies allows for superior load balancing and GPU compatibility.
- G450M
- G550M
- G650M
- G750M

New GX (CM Storm Edition)
The refreshing new design of the Cooler Master GX Series is an outstanding choice for basic system builds, offering gamers and mainstream users high-end features without hitting your wallet. 80 PLUS Bronze certified and a custom DC-DC module design that has higher efficiency and voltage stability from its predecessor, the GX Series is the best choice to bring your game to the next level.
- GX750 - CM Storm Edition
- GX650 - CM Storm Edition
- GX550 - CM Storm Edition
- GX450 - CM Storm Edition
Learn more and get updates about the Cooler Master compatibility list at the Cooler Master website.
The Cooler Master MasterWatt Maker 1200 MIJ Edition
Cooler Master also presents the MasterWatt Maker 1200 MIJ in celebration of Cooler Masterís 25th Anniversary. It is a limited edition power supply that Cooler Master deems a masterpiece of engineering artwork. It has a Titanium efficiency rating at 94%, fanless up to 600watts and has a 10-year Transferrable Warranty.
Learn more on how to pre-order the MasterWatt Maker 1200 MIJ power supply here
.