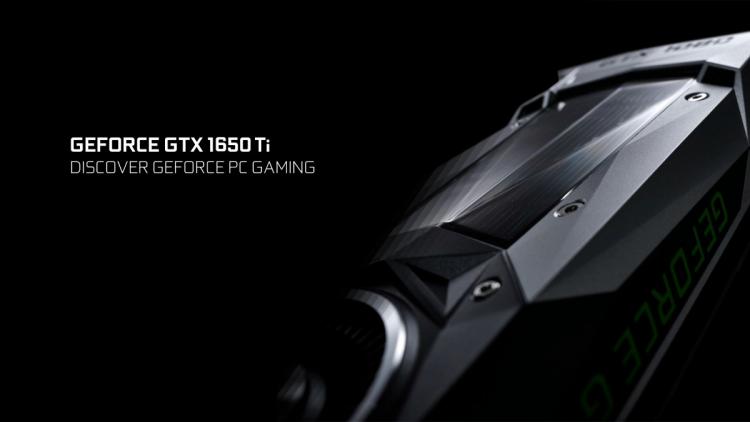 NVIDIA
's GeForce GTX 16-series
debuted in February
as something of a middle-ground between mainstream GeForce GTX 10-series cards still on the market and premium RTX 20-series priced beyond £300. In that respect they reflect their naming scheme of being not one thing, nor quite another. Each is equipped with a GPU based on a cut-down version of the Turing architecture present in the RTX 20-series, i.e. no RT cores, no Tensor core, but retaining some of the secret sauce that in other ways makes Turing the most advanced architecture NVIDIA have developed to date.
The GTX 16-series launched as the GTX 1660 Ti (with a full-fat TU116 GPU at its heart), inexorably followed by the GTX 1660 and GTX 1650 as desktop AICs (with cut-down TU116 and TU117 GPUs respectively). When the latter card
launched alongside the GTX 16-series for laptops
an inconsistency was immediately identified: why did the desktop GTX 1650 have a cut-down TU117 GPU, but the laptop variant have a full-fat version of the same core? Could it be that a desktop-only GTX 1650 Ti was planned?
It's now a little over four months later and this final member of the GTX 16-series appears to be on the horizon. Chinese site
Fashaoyou.net
(via
WCCFTech
) are reporting that the GTX 1650 Ti with full-fat TU117 GPU is rumoured to have an October launch, putting it a fair chunk below the GTX 1660 in terms of raw performance but still significantly more capability than the GTX 1650.
If these rumours are true then it's a very strange launch window for the green team. Typically you'd expect GPUs at the more affordable end of the spectrum to be ideal 'back to school' products for students, either as part of a new PC or separate purchases. Perhaps the cards need to be firmly entrenched by the time Black Friday rolls around in November but NVIDIA don't anticipate high demand before then, or the market is already well-served by a glut of GTX 16-series cards that they wish to clear before introducing this new SKU.
A host of non-reference GTX 1650 Ti models from NVIDIA AIB partner ASUS
were uncovered
at the time of the 1650's launch; a GTX 1650 Ti launch would likely be comprised of these cards and others like them from EVGA, MSI, GIGABYTE et al. Expect pricing to start from around $180/£165 inc. V.A.T., and for there to be no reference (i.e. Founders Edition) model sold at retail.
SOURCES:
Fashaoyou.net
,
WCCFTech