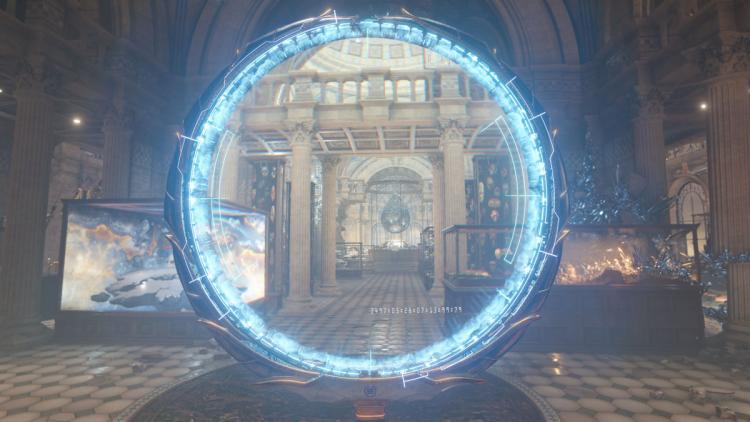 Although Microsoft's DirectX 12 graphics API has been with us for some time now - hardware support has existed for a couple of generations and the API itself was released with Windows 10 - benchmarking has tended to occur on an
ad hoc
basis using in-game tools. This week however
Futuremark
are teasing their upcoming DirectX 12 addition to
3DMark
which they're calling Time Spy, including a teaser trailer and some gorgeous screenshots.
Time Spy is coming soon to all versions of Windows through the 3DMark benchmarking suite, joining the well-established FireStrike and Sky Diver tests. It has been created with DirectX 12 features at its core, including explicit multi-adapter support, asynchronous compute and extensive multi-threading capabilities. As a result it looks set to be the most comprehensive standalone tool for benchmarking PC system performance for DirectX 12 graphics.
Futuremark boast that Time Spy has been created with input from the four major players in the industry: NVIDIA, AMD, Intel and of course Microsoft. That alone will serve to stave off any accusations of bias which could limit the tools widespread uptake in the industry, and will hopefully indicate early and comprehensive driver support from the outset.
As a part of 3DMark Time Spy will be just one of the tools that will put your system through its paces in a variety of graphically intensive scenarios. 3DMark currently incorporates FireStrike (a DirectX 11 tool for performance systems), Sky Diver (for gaming laptops and mid-range systems) and Cloud Gate (catering to mainstream systems) benchmarking tools; last week Futuremark also announced the addition of system
Stress Test functionality
, broadening the application's appeal. VRMark, a benchmark for VR system capabilities, is currently in development and planned for the very near future.
3DMark can be purchased directly or via
Valve's Steam Store
. As part of the Steam Summer Sale 3DMark is currently 80% off at just £3.79 inc. V.A.T.