DR ZABER's month-long Indiegogo crowdfunding campaign
for the
Sentry
chassis has officially ended, and successfully at that. You may recall that the team
blew through their $19,500 goal in just 11 minutes
; today they're reporting a final tally of $222,610, or 1142% of the figure originally asked for.
Whilst it may seem surprising, the crowdfunding success is the culmination of a long design and prototyping process prior to production. Furthermore, backers weren't promised your usual 'supporter' faire amounting to warm feelings and perhaps even a swanky lapel pin; each pledge was for one of the first units to roll off the production line. And at $195 each that's no small outlay, demanding plenty of faith in the Polish newcomers to chassis manufacturing.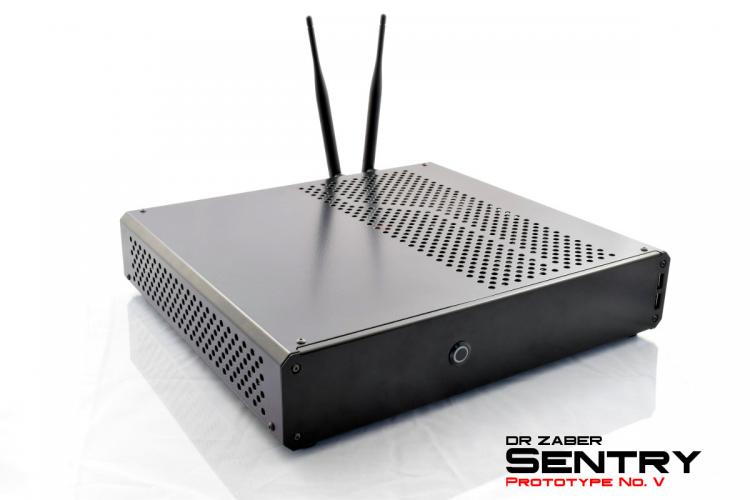 The Sentry is itself is a very small form factor chassis, designed primarily for as an enclosure for high performance systems that sit in the livingroom. At just 4 litres the case's internal volume is tiny, and a sleek exterior means that it will be unobtrusive alongside other components of a home entertainment system. Despite this, it can accommodate full-length graphics cards (but they are strict to the dimensions laid out in the PCI-Express spec. definitions), an ITX motherboard, and SFX PSU. Building into such a system will demand plenty of planning, but should be all the more rewarding for it.
According to the campaign brief the funds raised will allow components to be purchased at wholesale prices, ensuring affordability when production runs into the hundreds and potentially thousands. It will also provide DR ZABER some capital to optimise the production pipeline still further, with the aim of churning out 200 units per week a few months into the production run. Their first task however is to satisfy eager backers with a new chassis from April of this year, which in of itself is no small feat.
For more information and updates you can check out the
Sentry Indiegogo page