EVGA
today announced Double BIOS™, a new feature for selected EVGA products in the GTX 700-series range. Designed for both improved overclocking and near-seamless BIOS recovery, Double BIOS™ will allow you to switch the active BIOS by means of a simple dip-switch located on the side or rear of the card. EVGA are also providing a range of secondary BIOS's for selected SKUs which will unlock additional performance through improved memory timings, voltages and power targets.
Location of switch on EVGA GTX 780
A list of all compatible SKUs can be found
here
but a general rule of thumb is that compatible products feature 'Dual' in their naming scheme, for example the
EVGA GeForce GTX 770 4GB Dual Classified w/ ACX Cooler
. Those who are unsure if they have a compatible product can check under
My Products->View Detail
, providing they have already taken the time to register their card.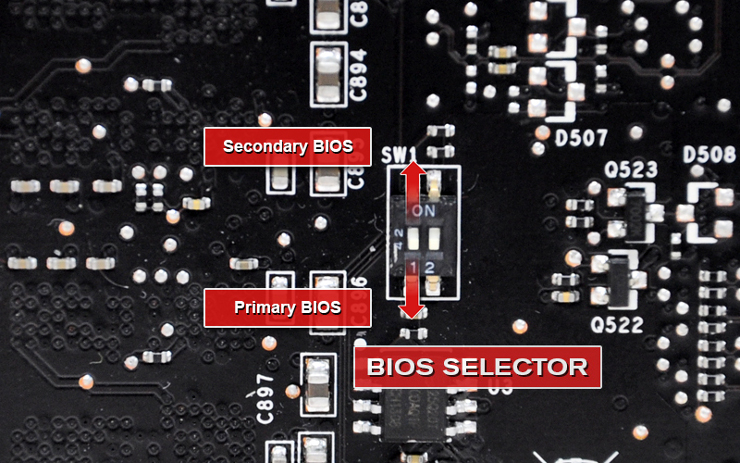 Location of switch on EVGA GTX 770
Whilst GTX 760, 770 and 780 GPUs are catered for by these product updates no GTX Titan is EVGA Double-BIOS enabled.
For more information visit
EVGA.com
and check out the official
EVGA forum thread
for updates.
Source:
Via Press Release