PRESS RELEASE
COLOGNE – GAMESCOM 2013 – August 2013 – SteelSeries
, the leading global innovator of gaming peripherals, today introduced the
Siberia Elite Gaming Headset
. Delivering the newest generation and highest-quality SteelSeries audio drivers, the Siberia Elite headset is equipped with Dolby® technology for realistic 7.1 virtual surround sound. Siberia Elite's amplified design includes extra-large memory foam ear cushions, SteelSeries' signature Siberia self-adjusting suspension system connected to a sandblasted steel arc, and illumination with a choice of 16.8 million color options that radiate from each earcup. Dials on the earcups power the Siberia Elite's audio and microphone-mute controls, while new levels of customization are supported by the newest version of peripheral configuration software, SteelSeries Engine 3. The new software will enable users to select illumination and equalizer settings, activate microphone features and more all through an intuitive and easy-to-navigate layout. Built for gaming and entertainment across multiple devices, the Siberia Elite offers limitless connectivity through its swappable cable system making it instantly compatible for PC, Mac®, tablets and phones.
"First introduced in 2004, SteelSeries' Siberia headset brought together amazing audio quality with first-ever features like a self-adjusting suspension design and circumaural earcups to the market. The headset quickly became popular amongst gamers with its outstanding quality and performance as well as caught the attention of DJ's and musicians, appearing in popular videos and in places that expanded even beyond our core gaming audience," said Bruce Hawver, SteelSeries CEO. "Siberia is recognized today as one of the fastest growing and highly rated line of headsets by consumers from around the globe. Expanding upon this legacy, today we introduce the next level of Siberia audio combining the acclaimed features, which makes the Siberia brand successful, with the newest and highest-quality audio technology and software that can truly be categorized as Elite."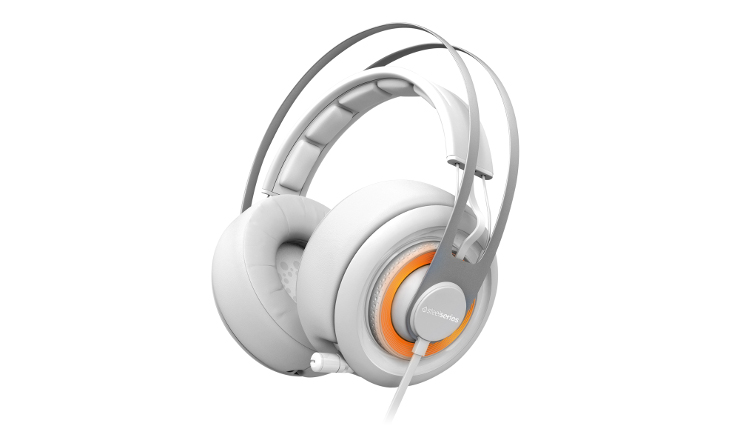 Superior Sound with Dolby® Technology
SteelSeries' next-generation drivers are engineered with the learning from over 10 years of delivering premium audio specifically designed for gamers. Equipped with an advanced USB soundcard, the SteelSeries Siberia Elite provides players with a suite of Dolby® technologies that generate realistic surround sounding audio that immerses users into their gaming and entertainment sound. These technologies include:
· Dolby Headphone converts multichannel sound from movies and games and delivers up to 7.1-channel surround sound in your headset

· Dolby Prologic IIx provides upgrades your audio into a surround sound experience; this technology converts a simple stereo signal into a rich, surround sound experience as well as converts a true 5.1 signal into a full 7.1 surround
Elite Features
Available in both white and black, the Siberia Elite Headset includes memory-foam, passive-noise isolating leather ear cushions that rest comfortably around the ears. Its lightweight over-the-head suspension design also has a memory-foam padded headband with a sandblasted steel arc that automatically adjusts to fit the head. The new headset also features illuminated light rings on each earcup that can be customized and controlled to show 16.8 million brilliant colors in a variety of pulsating options. The earcups, in addition to illuminating and housing the speakers, also feature intuitive dials to quickly adjust volume and mute the microphone; furthermore, a light on the microphone provides visual indication when your mic is muted.
Though designed from our heritage in PC gaming, the Siberia Elite is an incredibly versatile device that delivers great audio in all formats. The swappable cable system provides limitless connectivity for PC, Mac®, tablet and phones. More features include:
· The Sound Share port on the right earcup enables another player or viewer listen in.
· A flat, rubber cord that remains tangle-free
Introducing SteelSeries Engine 3
In order to support all the new features found on the Siberia Elite Headset, SteelSeries is simultaneously announcing SteelSeries Engine 3. This enhanced software suite, built from the ground up, brings Siberia Elite users an entirely new roster of headset personalization in an intuitive and easy-to-navigate interface. The visual customization features found in SteelSeries Engine 3 include:
· Audio settings that allow you to create unlimited game-specific audio profiles, equalizer presets for different gaming genres, entertainment and more as well as 10-band equalizer settings

· Microphone settings that allow users to choose:
- Active Noise-Cancelling microphone - picking up only the users voice and not what is happening around them
- Auto Mic Compression - which automatically reduce the volume of your voice when it's too loud and increase the volume when it's too quiet
- Mic Feedback - takes your voice and feeds it through the speakers in your headset (off, low, medium, high) and the ability to visually preview mic levels and settings

· Illumination settings that include choosing from 16.8 million colors and its pulsation from steady On/Off, breathing effects (Slow, Medium, Fast), trigger mode which pulsates to the sounds in the game as well as ColorShift which continuously radiates and rolls through a series of preset colors
The SteelSeries Siberia Elite is $199.99 MSRP and will be available for pre-order starting in September 2013. For more details about the new headset, please visit
http://steelseries.com/siberiaelite.
Be sure to follow
SteelSeries
on
Facebook
and
Twitter
for the latest in product news and contests.