Bravo hacker, bravo! Using the hype of GTA V on PC because of the various rumours that have been floating around recently, and using that hype to essentially create a giant virus is nothing short of hilarious! Our collective hats are tipped!
A "leaked" version of GTA V for PC has been found on various file sharing sites which appears very legit. However, alarm bells should ring because Rockstar have not officially announced that GTA V is even being released on PC, let alone given a time frame. According to the source site metrics and seed ratio indicates that this particular torrent has been downloaded well into the thousands with the file size a very legit looking 18 GB and with a real life setup.exe that actually works!
Probably the reason it trapped so many unsuspecting users (apart from its Legit Look) is because it is a verified, unreported torrent and has a very high SEO ranking.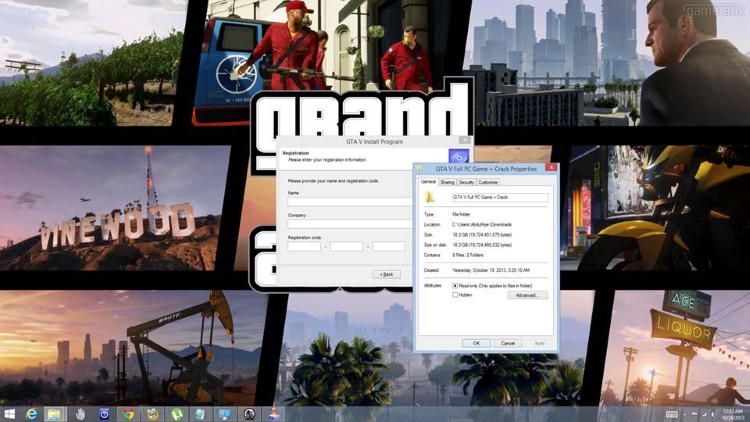 Screenshot of the installer screen
There has been no word as to what this does when installed but we'll keep you posted if we learn anything.
Hopefully this will teach some people a lesson. Don't pirate games, especially games that aren't even out on your platform yet.
Source:
wccftech.com