It's not been the best of weeks for
Intel
. Following a drubbing administered by
AMD
's 3rd Generation Threadripper in the latest round of HEDT platform releases, a veritable legion of reviewers and influencers rounded on them after the embargo for reviews was brought forward by six hours at short notice. Seen
at best
as a misguided attempt to avoid direct comparisons with the opposition, it was immediately condemned in language far more harsh than you would normally expected of these mild-mannered individuals. However, it's now time to draw a line under that debacle, and move on to the future... or at least the end of the week.
Read our launch day review of the Intel Cascade Lake-X Core i9-10980XE Extremem Edition here
Given all that's occurred, it's perhaps not surprising that Intel are attempting, if not damage control, at least ameliorating gestures towards those who still invest in their HEDT platform. Via
MSI
this evening comes news of planned microcode updates which will improve Cascade Lake-X overclocking, helping content creators and gamers get more from their hardware. The update will arrive in the form of BIOS updates released on a per-board basis, and likely adopted by motherboard manufacturers at their own pace.
It's also possible that these updates will adjust Intel's Turbo Boost algorithms in order to squeeze more out of the chip without tinkering, although you have to imagine that such changes would adversely impact power consumption and generated heat.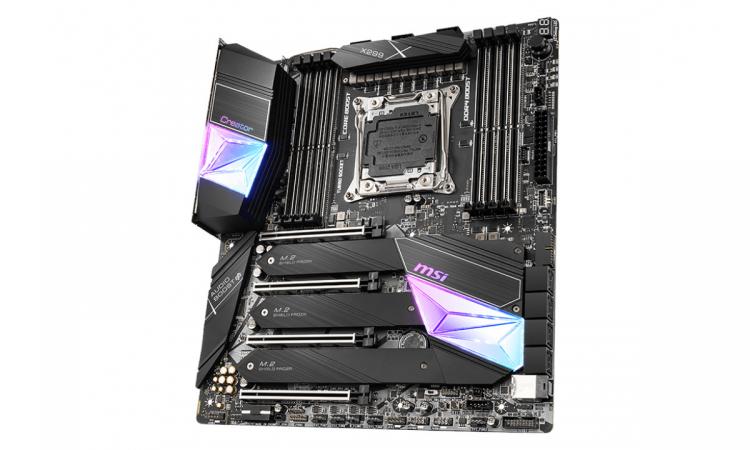 All of the launched Cascade Lake-X CPUs (Intel Core i9-10980XE, 10940X, 10920X & 10900X) will be affected by these updates. The following MSI X299 motherboards are expected to receive these fresh BIOS revisions soon:
CREATOR X299
X299 PRO 10G
X299 PRO
MEG X299 CREATION
X299 XPOWER GAMING AC
X299 GAMING M7 ACK
X299 GAMING PRO CARBON AC
X299 GAMING PRO CARBON
X299 TOMAHAWK AC
X299 TOMAHAWK ARCTIC
X299 TOMAHAWK
X299 SLI PLUS
X299 RAIDER
X299M GAMING PRO CARBON AC
SOURCE:
MSI.com