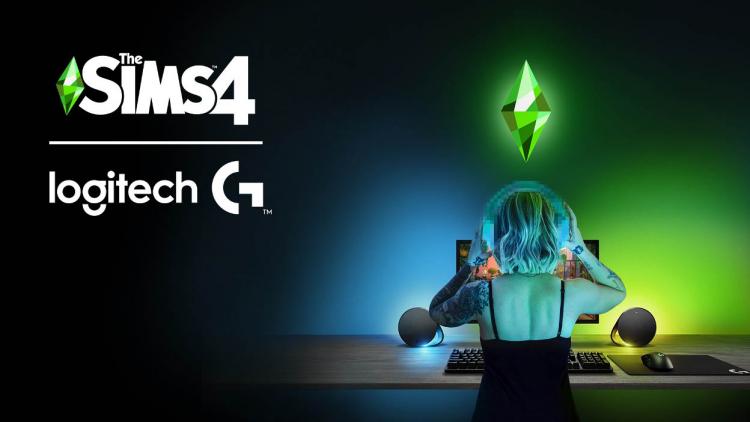 Logitech G and The Sims teamed up to integrate Logitech's LIGHTSYNC RGB lighting technology into The Sims 4. Enabling Logitech LIGHTSYNC RGB in the game will allow moods to trigger lighting effects. LIGHTSYNC will also trigger other lighting effects in some of the game's features and content.Plumbobs
Booting up The Sims 4 game, the Logitech G's LIGHTSYNC RGB gaming gear will animate two end-to-end Plumbobs (the famous icon of The Sims) rotating around a central point. The green and white animation plays throughout all Loading Screens in The Sims 4 including Boot, Traveling between the many Worlds of The Sims 4, and more.
Moodlets
Sims go through a wide range of emotions which are represented in-game using a colour that represents that mood in what is called the Moodlet. During Live Mode, the LIGHTSYNC peripherals will change to the colour that matches the in-game Moodlet. If you have multiple Sims in a household, when you select each Sim, the LIGHTSYNC adjusts to the mood of the currently highlighted member of the household.
Hidden Lots and Secret Worlds
Hidden Lots, also known as Secret Worlds, have their own special way of allowing the player to access the areas and experience new in-game adventures that were previously unknown. Each secret world has a unique colour palette to help build the atmosphere of the new world for the player. When a Sim enters these hidden lots, the LIGHTSYNC enabled peripherals to take on a matching colour theme to that of the new world the players find themselves in.
To download the latest version of Logitech LIGHTSYNC, please visit
Logitech G
.