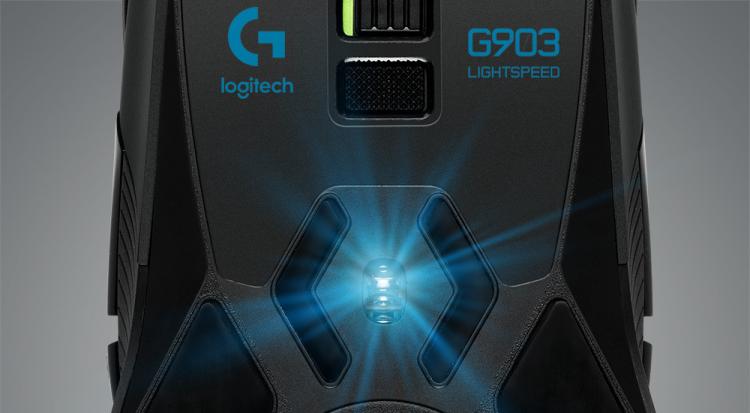 The annual E3 expo in LA is traditionally the biggest event of the year for Triple-A Videogame reveals, and that also makes it a great time to announce the roll-out of new technology designed to help gamers push their skills to the max.
Logitech G
clearly agree as they're taking the opportunity to showcase a major update to three mice core to their gaming lineup, each of which will now incorporate their latest HERO 16K optical sensor.
Logitech's
HERO (High Efficiency Rated Optical) 16K sensor
innovates in three key areas: zero smoothing/ acceleration/ filtering, tracking speed, and power efficiency. By eliminating all smoothing and acceleration sensor artefacts users will benefit from improved consistency that helps to develop muscle memory. Higher maximum tracking speeds, now up to 400 inches per second, helps gamers respond more quickly without a stuttering or artificially suppressed reading from the sensor. And improved power efficiency via a dual-mode High/Low frame rate power management system means that the mouse can operate wirelessly for longer, or require smaller and lighter batteries.
HERO sensors have already proved to be a hit in Logitech G's Pro Gaming and G-Series lineup, but older designs finalised prior to HERO's development required adaptations and a fresh round of validation work to incorporate the newer technology. This process is now complete, with the the Logitech G903 LIGHTSPEED Wireless Gaming Mouse, Logitech G703 LIGHTSPEED Wireless Gaming Mouse, and Logitech G403 HERO Gaming Mouse all now available with the upgraded sensor system.
The
G903
is Logitech's flagship wireless gaming mouse which, having been upgraded with the best-in-class HERO 16K sensor, boasts up to 140 hours of battery life alongside generational leaps in accuracy. Other class-leading features of the G903 include: Logitech G's LIGHTSPEED Wireless technology, compatibility with Logitech G's POWERPLAY Wireless Charging System, 16.8M LIGHTSYNC RGB illumination, ambidextrous design and up to 11 programmable buttons for precise game play.
Our 2018 review of the original Logitech G903, itself an exceptional mouse, is available here
The
G703 LIGHTSPEED
is designed for greater comfort over ambidextrous designs by being moulded to a right-handed ergonomic grip. An update to the HERO 16K sensor enabled Logitech to focus on reducing the overall weight to 95g while still improving battery life to up to 35 hours on a single charge, a very impressive achievement indeed. This mouse doesn't have the aggressive styling or quite the plethora of programmable buttons compared to the G903 flagship, but it still nonetheless supports the POWERPLAY Wireless Charging System as well as all the advancements available through the HERO 16K sensor.
Rounding out the updated line-up is the lightweight G403 HERO. As a wired mouse an upgrade to the HERO 16K sensor was all about accuracy, pushing this relatively conventional design to new gaming heights that owners could rely on from day to day. Outwardly similar to the G703 (only with a USB cable of course), it supports both LIGHTSYNC RGB and six programmable buttons alongside the inclusion of a 10g removable weight for greater user customisation.
Logitech's G HUB unified driver and utility software package supports each of the new mice, allowing users to quickly and easily customise aspects such as lighting and button bindings via a streamlined and intuitive UI. Profiles, once created and tailor the needs of each player and game, can be shared with others as well as backed up fort archival purposes.
Pricing and Availability
Each of the updated Logitech G-Series gaming mouse models are expected to be available this month (June 2019) at LogitechG.com and through global retail channels. They have the following suggested manufacturer retailer price in the UK (inclusive of V.A.T.):
Logitech G903 LIGHTSPEED Wireless Gaming Mouse with HERO sensor:- £129.99
Logitech G703 LIGHTSPEED Wireless Gaming Mouse with HERO sensor:- £99.99
Logitech G403 HERO Gaming Mouse:- £59.99
For more information on the updated Logitech G-Series visit
LogitechG.com
, where you can also discover more on the
HERO 16K Sensor
.