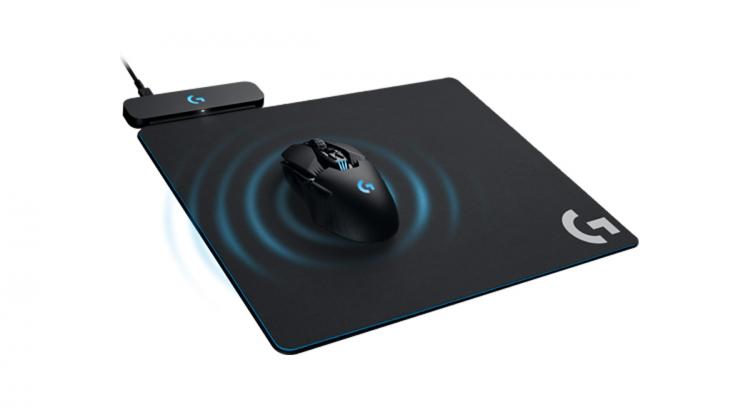 Logitech introduces POWERPLAY, a new innovation that reinvents how wireless gaming peripherals work. It is a wireless charging system for wireless gaming mice using POWERPLAY and LIGHTSPEED technology. With wireless charging technology already available for smartphones, Logitech aims to apply the same technology with gaming peripherals thus comes the Logitech POWERPLAY.
POWERPLAY creates an electromagnetic energy field over a large surface area wherein the field wherein in the case of gaming peripherals would be the mouse mat. The energy is captured and transformed into a charging current using a POWERCORE module which can be found on the underside of a gaming mouse. Logitech has been developing this technology for four years. Watch how the Logitech POWERPLAY works on the video below:
POWERPLAY is uniquely design to continue charging even through fast action movements of the paired gaming mouse. The mouse pad is 2mm thick which is comfortable to game with. Logitech also includes a LIGHTSPEED Wireless receiver in the POWERPLAY base for competition-level responsiveness.
New Logitech Wireless Gaming Mice
With the new Logitech POWERPLAY, the brand also releases new high-end wireless gaming mice that's compatible with the new technology. Logitech introduces the G903 and G703 wireless gaming mice models with Logitech POWERPLAY support. The Logitech G903 replaces the G900 while the G703 replaces the G403 Wireless mouse.
Pricing and Availability
The
Logitech POWERPLAY
will start shipping this August with an MSRP of $99.99. The Logitech G903 and G703 gaming mice will be available this June with an MSRP of $149.99 and $99.99 respectively.