PRESS RELEASE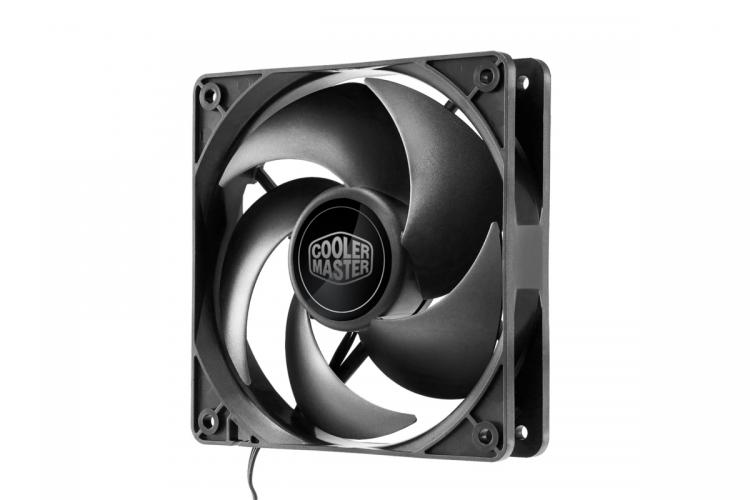 Eindhoven, Netherlands – 27/01/2015 – Cooler Master
, a leading creator, innovator, and manufacturer of desktop components and peripherals, today announced the
Silencio FP Series
, featuring brand new fans with Cooler Master's latest pressure optimized silent performance fan technology.
Unheard of Performance
The Silencio FP Series brings in some new 120mm fan models to the Cooler Master lineup, all focused on quiet performance. These fans utilize Cooler Master's newest fan technology to bring quality airflow at extremely low noise levels. The Silencio FP Series use Loop Dynamic Bearing technology to push life expectancy up to an outstanding 160,000 hours. Next to that an all new patented driver IC on the fans provides both less vibrations to reduce noise and uses ultra-low current to save on power consumption.
The driver is also more precise, providing more accurate RPM feedback for better fan management. The SmartFan engine backs up the driver with a low starting voltage and polarity proofing for less headaches when hooking up. The Silencio FP fans also come with protections against fan jams and an auto-resume function after any blade obstructions are cleared to help protect the blades and motor.
Any Way The Wind Blows
The Cooler Master Silencio FP Series is kicking off with a 120mm model:
The Silencio FP120 PWM which is for those seeking performance under silence. With a 6.5 – 14 dBA noise range, the Silent Edition can put out up to 44 CFM at 1.63 mmH2O of pressure at 1400 RPM.
The Silencio FP Series all come with the 160,000h life expectancy provided by the Loop Dynamic Bearing and all of the power consumption and jam protections delivered by the Smart Fan Engine and patented Silent Driver IC technology.
The Silencio FP Series fans will be available in the UK by early February at an MSRP of £7.99 inc VAT. Price and availability may vary based on region.