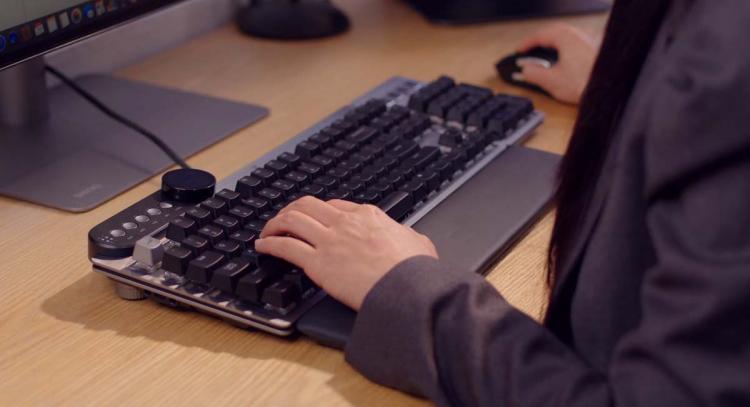 There are many start-ups that use Kickstarter to launch a product by acquiring investment from the public. Even established brands like DREVO used Kickstarter to fund the development of its BladeMaster Tenkeyless Keyboard. Mountain, a start-up company, recently launched its Kickstarter project for its Everest Modular Gaming Keyboard. The Mountain Everest appeals as a high-end performance gaming keyboard featuring a fully modular layout, premium build quality, and unique features that you can't find in a typical gaming keyboard.




The Mountain Everest Modular Keyboard emphasizes on its customization options that offer users a greater level of personalization. Its Numpad and Media Dock with Display Dial can be removed and relocated to fit the user's preferences. It features four programmable Display Keys that users can customize with a shortcut and icon, users can configure it to launch your most played game, browser, or any application on your computer. The keyboard features hot-swappable CHERRY MX switches and comes with RGB lighting. The keyboard uses Tai-Hao keycaps.
Key Features
Display Keys
The Numpad includes four dedicated Display Keys which are fully programmable to launch an application and add a shortcut and icon.
Media Dial with Display Dial
The Media Dock with Display Dial is another fully modular component that can be positioned anywhere on the top corner. The dial can be used to adjust volume, brightness, backlighting effects and other functions while the Display Dial can display system information such as CPU temperature, APM (actions per minute) counter, and others.
Remap Keys
All the keys in the keyboard can be remapped including the Numpad Keys and Media Dock.
Hot-Swappable CHERRY MX Switches
This allows the user to choose their favourite CHERRY MX switches (red/blue/brown/silver/silent red) and easily replace switches.
RGB Lighting
Each key also comes with full RGB illumination with 16.7 million colour options.
Magnetic Riser Feet
Everest's patent-pending riser feet will see that you meet your keyboard at the perfect angle.
Magnetic Palm Rest
The Magnetic Palm Rest that can be snapped on magnetically for extra comfort for longer play sessions.
Finest Aluminium
The Mountain Everest keyboard uses two plates milled from a block of the finest aluminium offering superb durability. The premium double plated frame, wrapped up in a 360 degree lightbar, and topped of with a clean aluminium finish, creates a stunning aesthetic.
Visit the
Mountain Everest Modular Keyboard Kickstarter Project
to back the product. To learn more, visit
Mountain.gg
.