PRESS RELEASE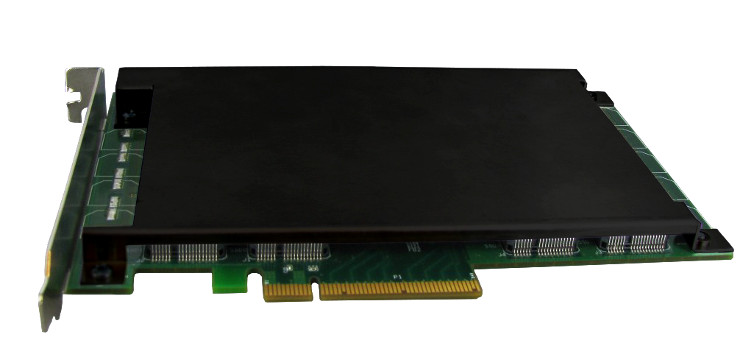 San Jose, CA -- Aug 13, 2013 -- Mushkin, Inc.
, an industry-leading designer and manufacturer of high-performance and mission-critical computer products, has announced the company will be at the 2013 Flash Summit. The leading performance solutions manufacturer will be present at the AVANT Technologies booth and will be showing off the Scorpion Deluxe and Ventura Ultra for the first time.
"Participating in the Flash Summit is a great opportunity for us to show just what we are getting ready to release and how we continue to innovate. We are confident in the Scorpion Deluxe and Ventura Ultra, and there is no better way to express that than to display just how fast and powerful they are," said Nicolas Villalobos, Director of Global Marketing at Mushkin, Inc.
Mushkin will -- at the 2013 Flash Summit -- show off the final production units of the
Scorpion Deluxe PCIe SSD
and
Ventura Ultra USB 3.0
flash drive for the first time. The Scorpion Deluxe PCIe SSD is a powerfully fast PCI Express solid-state drive that reach 2165 MB/s read and 1990 MB/s write. The Scorpion boasts 100,000 4K read IOPS and will begin hauling out production units available everywhere along end-August. Mushkin's Ventura Ultra 240GB USB 3.0 is the world's fastest flash drive with a 455 MB/s read and 445 MB/s write rate and will be available towards the end of August.
"We're bringing out products that will really change the nature of the game. They will be among the fastest products available for professionals, gamers, innovators and creative producers," said Brian Flood, Director Product Management at Mushkin, Inc.
In addition to showing off product performance and capabilities, Mushkin will raffle out a brand new Scorpion Deluxe PCIe SSD and Ventura Ultra USB 3.0 flash drive to two lucky winners.
For more information about Mushkin products visit:
Scorpion Deluxe:-
http://poweredbymushkin.com/catalog/36-scorpion-deluxe-pcie-ssd
Ventura Product Line:-
http://poweredbymushkin.com/products/usb-flash-drives