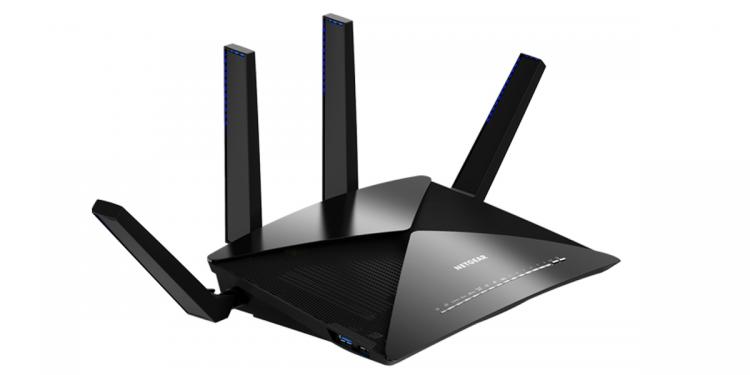 NETGEAR introduces the Nighthawk X10 AD7200 Smart WiFi Router for media streaming and instant backup featuring a powerful 1.7Ghz quad-core processor and the Quad-Stream Wave 2 WiFi architecture paired with a 802.11ad WiFi producing blazing wireless speeds of up to 7.2Gbps. The Nighthawk X10 makes use of the latest MU-MIMO technology for simultaneous streaming and 160Mhz for mobile devices.
The NETGEAR Nighthawk X10 supports Plex Media Server that promises smooth and lag-free 4K content streaming even to remote devices. The Nighthawk X10 can run the Plex Media Server without the use of computer which is an industry's first feature. Using the Plex Media Server, users can manage and store content from locally connected storage devices. The Nighthawk X10 also has a 10Gigabit port that supports fiber connection. The router also has two USB 3.0 ports for easy connectivity of storage devices.
Watch the product video below:
Key Technical Features of Nighthawk X10
- AD7200 Quad Stream Wave2 WiFi supports wireless speeds up to 4600+1733+800Mbps.
- Fastest 60GHz 802.11ad WiFi technology.
- Plex Media Server for all of your media, anytime, anywhere.
- Powerful 1.7GHz Quad Core Processor for 4K streaming or VR gaming.
- High-performance Active Antennas for better WiFi coverage & faster speeds.
- Six (6) Gigabit Ethernet LAN ports with dual ports (up to 2Gbps wired speeds).
- Two (2) SuperSpeed USB 3.0 for storage devices.
- Automatic backup to the cloud with Amazon Drive.
- NETGEAR® ReadyCLOUD® provides easy, private and secure remote access to USB connected storage.
- 10Gigabit fiber port for lightning-fast backup and media streaming.
- MU-MIMO capable for simultaneous streaming of data to multiple devices.
- New NETGEAR® Up app will have your router up, running and configured to your liking all from the convenience of any Android or iOS mobile device.
- NETGEAR® genie® app for a personal dashboard to monitor, control and repair your home network, even when you're away from home.
The NETGEAR Nighthawk X10 AD7200 Smart WiFi Router is now available with a manufacturer's suggest retail price of $499.99/ £407.39. Visit the
NETGEAR website
for more information on the Nighthawk X10 AD7200 Smart WiFi Router.