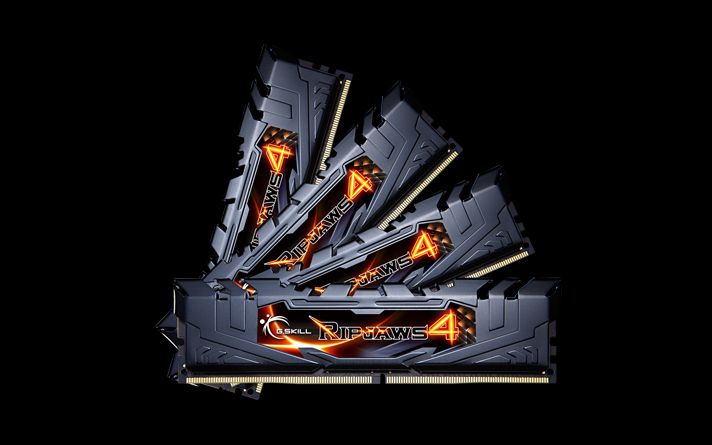 The inexorable push for additional speed from retail DDR4 DIMMs continues today as
G.SKILL
announce a new addition to their performance
Ripjaws 4
range. Joining a wide set of SKUs currently topping out at 3400MHz is a 16GB (4 x 4GB) kit rated at DDR4-3666MHz that, despite its blistering speed, remains within the 1.35V operating voltage typical for DDR4 memory.
G.SKILL have opted for Samsung 4Gb IC chips on the new DIMMs, and have validated the memory on GIGABYTE's X99 SOC Champion motherboard. The G.SKILL DDR4 3666MHz 16GB kit comes with the latest Intel XMP 2.0 standard developed for Intel's X99 platform, ensuring a smooth overclocking experience intended to maintain system stability even as it boosts overall performance.
Validation screens for the DDR4 3666MHz 16GB kit list XMP profile CAS timings of 18-18-18-38. Naturally the kit is validated as a whole and in quad channel, and accordingly G.SKILL back them up with a limited lifetime warranty as well as comprehensive online support.
The announcement of new performance DDR4 DIMMs comes ahead of interesting times for the memory market. Computex2015 is likely to shed light on Intel's planned next generation 100-series motherboards and desktop CPUs, a new platform expected to support DDR4. Potential mainstream adoption of the newest memory standard has manufacturers rushing to carve out their niche early, with G.SKILL obviously laying claim to dominance in high performance and overclocking.
Availability and price for the G.SKILL DDR4 3666MHz 16GB kit has yet to be revealed.