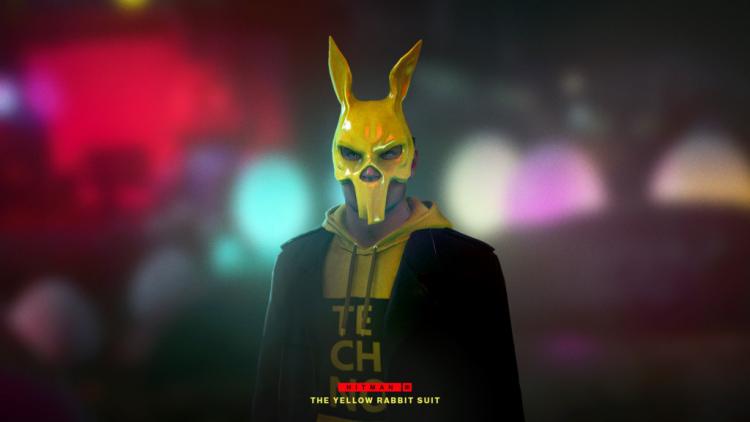 Computex 2022 may be ongoing this week but the regular grind of software support continues, no matter what illustrious new toys may be showcased. As proof, NVIDIA have this week released their latest Game Ready driver update; not a glamourous headline, but one which will please owners of GeForce hardware looking to play this week's new games and in-game content updates.
The
GeForce Game Ready 519.95 - WHQL drivers
are the ideal companions for GeForce gamers playing IO Interactive's Hitman 3 this weekend. The game's developers have just dropped the Year 2 update, which brings with it not only real-time ray tracing support but also compatibility with DLSS and AMD FSR 1.0 as forms of Adaptive Supersampling (of which DLSS is of course an NVIDIA RTX exclusive). If you're hankering for some assassination action this weekend then updating your drivers comes highly recommended.

GeForce Game Ready drivers were a significant talking point for NVIDIA at Computex 2022
Rebellion's
Sniper Elite
franchise has had surprising longevity for one with a fairly simple gameplay premise. Its fifth major iteration launches on Thursday, and just like every other PC first-person shooter in existence you'll want the best possible drivers for a hassle-free experience. NVIDIA's new Game |Ready driver serves just that purpose.
Finally, and shifting tone significantly, the Game Ready 519.95 drivers also bring early support for
My Time at Sandrock
, a whimsical community building game that enters Steam Early Access this week. The title is being developed and published by indie studio Pathea Games, and it's always great to see the big names in technology extending a helping hand to a team that will already be facing an enormous up-hill task in creating a game for today's market.
This driver release also brings to bear a handful of fixes for niggling issues recently experienced by GeForce owners, particularly those using Adobe Premier Pro, and the driver notes identify further bugs that should be on the short-list for squashing in an upcoming driver release.
You can download the GeForce Game Ready 519.95 - WHQL drivers from
geforce.com/drivers
and selecting your system configuration, or by using the GeForce Experience App's Live Update feature. It's compatible with 64-bit versions of Windows 10 and 11, and GPUs as far back as the GTX 900-series (Maxwell).
Release Note Highlights
What's New in Version 512.95 WHQLGeForce Game Ready Driver
Game Ready Drivers provide the best possible gaming experience for all major new releases. Prior to a new title launching, our driver team is working up until the last minute to ensure every performance tweak and bug fix is included for the best gameplay on day-1.
Game Ready for HITMAN 3
This new Game Ready Driver provides the best day-0 gaming experience for the HITMAN 3 – Year 2 update, which introduces ray tracing and uses NVIDIA DLSS to more than double framerates. In addition, this new Game Ready Driver offers support for the latest releases including Sniper Elite 5 and the early access launch of My Time at Sandrock.
Learn more in our Game Ready Driver article here.
Fixed Issues in this Release
The following sections list the important changes and the most common issues resolved in this driver version.
[Grid 2019]: Flags and banners will no longer flicker during gameplay.
[Adobe Premiere Pro]: Fixed Direct3D-related Crash Dumps.
[Adobe Premiere Pro]: NVIDIA Control Panel now allows users to modify the Image Sharpening setting
Open Issues in Version 512.95 WHQL
As with every released driver, version 512.95 WHQL of the Release 510 driver has open issues and enhancement requests associated with it. This section includes lists of issues that are either not fixed or not implemented in this version. Some problems listed may not have been thoroughly investigated and, in fact, may not be NVIDIA issues. Others may have workaround solutions.
Toggling HDR on and off in-game causes game stability issues when non-native resolution is used. [3624030]
[GeForce RTX 3090 Ti] Oculus Rift S/Pimax 8Kx is not detected. [3632289][3626116]
Videos played back in Microsoft Edge may appear green if NVIDIA Image Scaling is enabledupon resuming from hibernate or booting with fastboot. [3624218]
[DirectX 12] Shadowplay recordings may appear over exposed when Use HDR is enabled from the Windows display settings. [200742937]
[Assassin's Creed Origins] Game displays flicker when character is under water near a boat. [3642655]
Monitor may briefly flicker on waking from display sleep if DSR/DLDSR is enabled. [3592260]
[NVIDIA Ampere GPU]: With the GPU connected to an HDMI 2.1 audio/video receiver, audio may drop out when playing back Dolby Atmos. [3345965]
Club 3D CAC-1085 dongle limited to maximum resolution of 4K at 60Hz. [3542678]