Phanteks expands its Eclipse Series cases with the new Eclipse P500A, a premium mid-tower case that combined high airflow performance with stylish RGB lighting option. It features the 1 mm Ultra-fine Performance mesh front panel for optimal airflow with effective dust filtration. The Phanteks P500A offers a versatile interior with high-end features such as extensive water-cooling support (up to 420 mm radiators), extensive storage possibilities (can be upgraded up to 10 HDD's / 13 SSD's), software-free D-RGB lighting solution, hinged tempered glass side panel, and dual-system support*.

The Phanteks P500A is available in three models – the P500A that's devoid of RGB lighting and the P500A D-RGB Black and P500A D-RGB White with RGB-lit Phanteks SK Fans. With a rich feature set and flexible interior, it's the perfect chassis for people demanding more than the standard mainstream with options for future expansion. The P500A delivers quality and performance with exceptional value and high-end capabilities.
*Two systems can be powered by one Phanteks Revolt X power supply, sold separately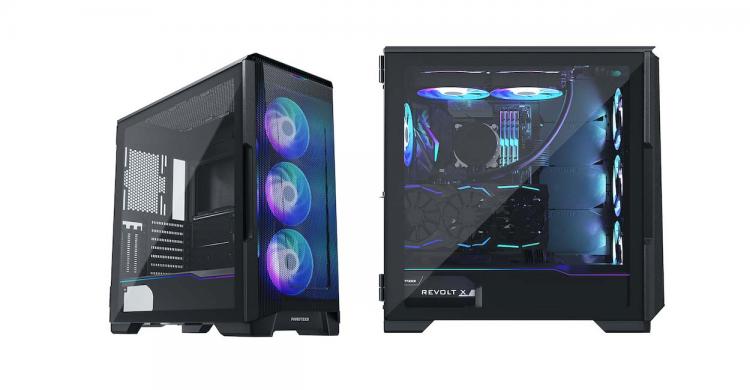 Specifications
Pricing and Availability
The Phanteks Eclipse P500A Chassis is now available for pre-order at
Overclockers UK
. Learn more about the Phanteks Eclipse P500A at
Phanteks.com
.