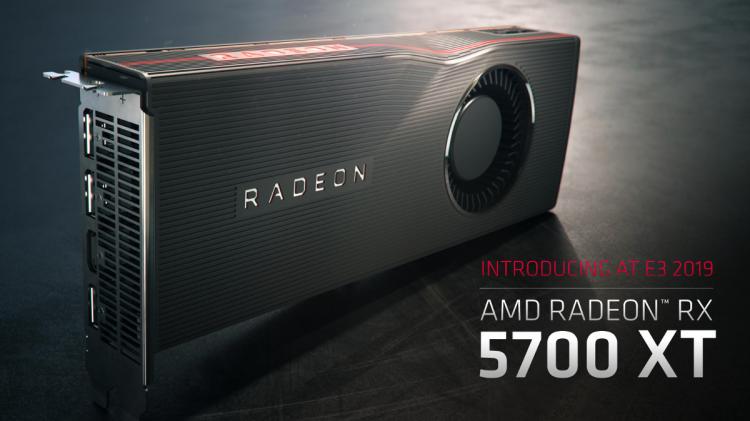 AMD's Radeon RX 5700-series GPUs
, based on the brand new Navi microarchitecture, were
announced at Computex 2019
and
detailed further at E3
earlier this month. Widely available as two SKUs - the Radeon RX 5700 and RX 5700 XT - an additional surprise was the unveiling of a special edition RX 5700 XT to commemorate their 50th Anniversary. Available in limited quantities, it would feature a shroud variant with Lisa Su's signature and gold highlights, as well as higher clock speeds than the reference model.
This week however rumours began to swirl that the Radeon RX 5700 XT 50th Anniversary Edition would not be available outside the US and China, disappointing AMD fans worldwide. It's not clear where the rumour originated but it directly contradicted statements made to press by AMD earlier that week, to the extent that AMD felt compelled to issue a direct rebuttal. Taking to a Reddit thread on the topic AMD representative 'dprairie_AMD'
said the following
:
Hi all,

Friendly reminder that just because someone writes it doesn't mean it is true....

We will be expanding AMD.com sales to more countries, so we expect the 50th anniversary edition will also be available in: Austria, Belgium, Czech Republic, Denmark, Finland, France, Germany, Ireland, Italy, Luxembourg, Netherlands, Portugal, Spain, Sweden, and the United Kingdom.

Sorry we are not offering global availability at this point. We hear you on the desire. The team is focused on expanding into more regions/countries while making sure we can fully support customers.
We have also independently confirmed this with local AMD PR, so European AMD fans in particular can breathe a sigh of relief. It was also made clear to us that AMD won't be using their webstore as a conventional outlet for the wider AMD product catalogue for the forseeable future, but will continue to use it as an alternative distribution source for special products such as the 50th Anniversary Edition cards.
The Radeon RX 5700 XT will go on sale on July 7th alongside its sister GPUs and Ryzen 3000-series CPUs. It features 40 RDNA Compute Units (2560 Stream Processors), 8GB of GDDR6 memory connected via a 256-bit bus at 14Gbps and an engine clocked at 1605/1755/1905MHz (Base/Game Clock/Max Boost). The 50th Anniversary Edition is clocked at 1680/1850/1980MHz (Base/Game Clock/Max Boost), enjoying the fruits of more rigorous chip binning to reach these speeds within the necessary TDP envelope, but other performance aspects such as CU count remains identical.
AMD's Radeon RX 5700 XT has an MSRP of $449, while the 50th Anniversary Edition will be available for $499 in limited numbers. Regional pricing outside of the US has yet to be divulged and will be announced closer to launch.