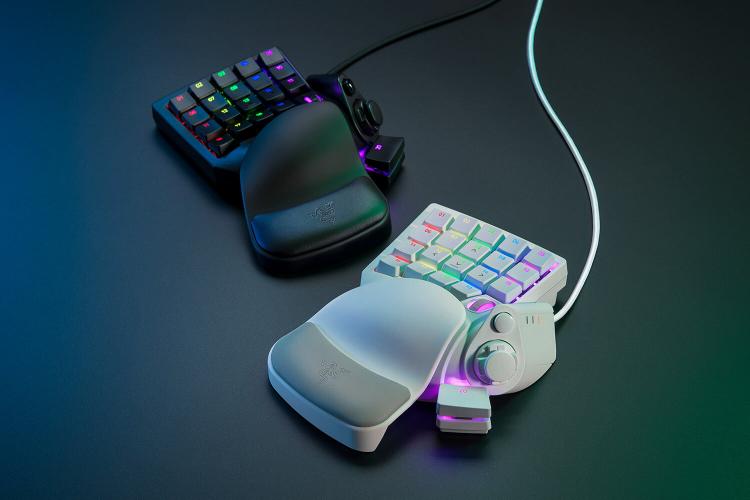 Razer announces the new Tartarus Pro gaming keypad featuring the Razer Analogue Optical Switches. The Razer Tartarus Pro's analogue input is similar to the controller's thumbsticks offering the signature navigation of console controllers to PC users. Additionally, users can adjust the actuation point between 1.5mm for faster keystrokes or up to 3.6mm deeper for harder deliberate press. The Razer Tartarus Pro also features 32 programmable keys including an eight-way directional thumbpad. The Tartarus Pro also come with the unique dual-function keys which allow users to bind to functions in one key. The dual-function keys aim to assist gamers to use complex functions faster for greater advantage in gaming. The Razer Tartarus Pro also features RGB lighting powered by Razer Chroma. The Tartarus Pro is available in two colour options, a standard Black colour variant and a Mercury edition to complement the Razer Mercury Collection of gaming peripheral released this year.
"The Razer Analog Optical Switches advance the keyboard input technology landscape," says Alvin Cheung, Senior Vice President of Razer's Peripherals Business Unit. "The Razer Tartarus Pro opens up various possibilities, such as a greater degree of movement control in FPS and racing games, by introducing analog input previously only available on gamepads to an interface more familiar to PC gamers."
Razer Tartarus Pro Features
Razer Analog Optical Switches
32 fully programmable keys
Secondary function for each key
Razer Chroma backlighting with 16.8 million customizable colour options
Programmable 8-way directional thumb-pad
Instantaneous switching between 8 keymaps
Unlimited macro lengths
Razer Synapse enabled
Braided fibre cable
Unlimited customizable profiles via Razer Synapse
Pricing and Availability
The
Razer Tartarus Pro
is now available at Razer.com and partner resellers worldwide. The Razer Tartarus Pro Mercury Edition will be available on December 2019.