Sharkoon introduces its newest addition to its gaming headset line – the Sharkoon B1 Stereo Gaming Headset. The B1 headset features a 40mm driver that offers audiophile-grade sound quality to gamers. It has an extra-large circumaural ear pads that works as over-ear type cans that will surround your ears for a natural noise-cancelling characteristic along with better comfort that doesn't apply too much pressure on the ears. The pads are made of synthetic leather which absorbs ambient noise effectively. Check out the short product preview video below.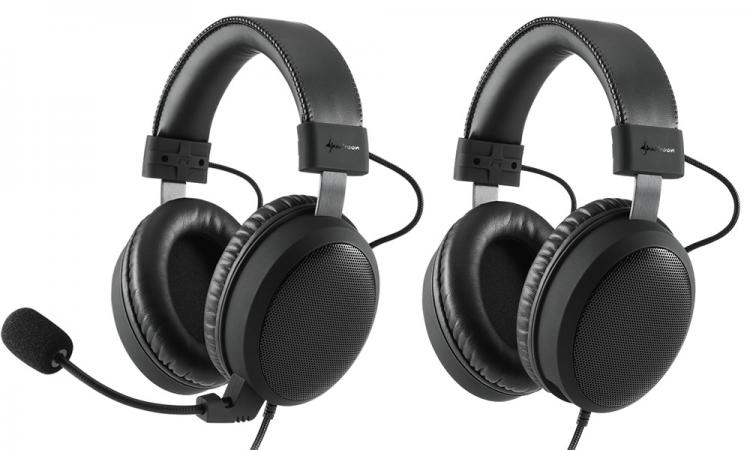 Modern-Looking with Quality Audio
The Sharkoon B1 stereo headset has an all-black colour with the appeal and luxurious look of synthetic leather from the cans to the sturdy headband. The 40mm drivers makes audiophile-grade audio available to gamers. The over-ear cans offer natural ambient noise cancelling for clearer audio quality all gamers need in intense gaming sessions.
Modular and Versatile
The Sharkoon B1 Stereo Gaming Headset features a modular design wherein the microphone boom can be removed when not used. The textile-braided cable is just 110cm long giving you a much more tangle-free and hassle-free cable management. Cable plug is also gold plated to ensure the best connectivity with your computer or gaming device. The B1 is also very versatile with it being compatible to all popular gaming platforms today which include PCs and gaming notebooks, Android tablets and smartphones, as well as consoles including Playstation 4 and Xbox One. The versatility is provided by the TRRS stereo jack of the Sharkoon B1.
Visit the
Sharkoon website
for more information on the B1 Stereo Headset.