Press Release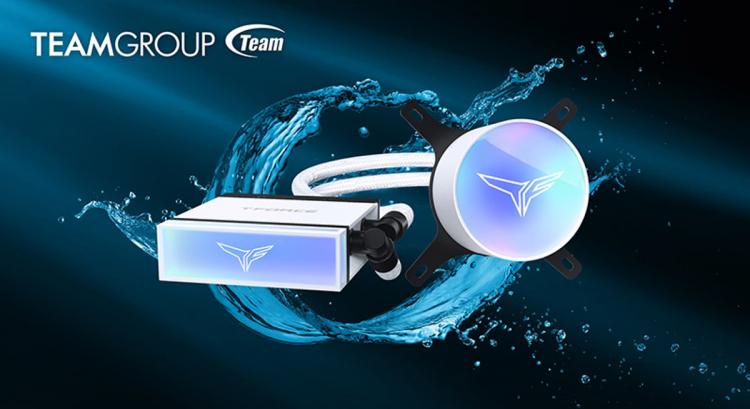 TEAMGROUP announces the T-FORCE SIREN Series CPU/SSD all-in-one liquid cooler. The AIO cooler supports a wide range of the latest AMD and Intel sockets including the latest Intel LGA 1700 and upcoming AMD AM5 sockets. The AIO liquid cooler has two water blocks – one for the CPU and one for M.2 2280 SSDs. This new T-FORCE SIREN AIO cooler provides liquid cooling to two critical components in a gaming PC.

It is not clear which M.2 2280 SSD slot in the market this cooler can support. Today, the latest Intel B660 and Z690 motherboards come with multiple M.2 sockets that are located all over the motherboard. We can only assume that the T-FORCE SIREN CPU/SSD AIO cooler can only support the M.2 2280 SSD installed on the top-most M.2 slot near the CPU socket.
The TEAMGROUP T-FORCE SIREN CPU/SSD AIO cooler features a dual water block design with dazzling RGB lighting. The cooler features several T-FORCE-patented SSD heatsink designs. TEAMGROUP has also developed the SIREN GD240E All-in-One ARGB Liquid Cooler for CPUs as well as the first cooling solution for the next generation of PCIe Gen5.0 SSDs. TEAMGROUP will continue to bring a wide range of cooling products to consumers worldwide to offer a more stable and efficient computing experience.
Check out TEAMGROUP's cooling products at the
TEAMGROUP website
.