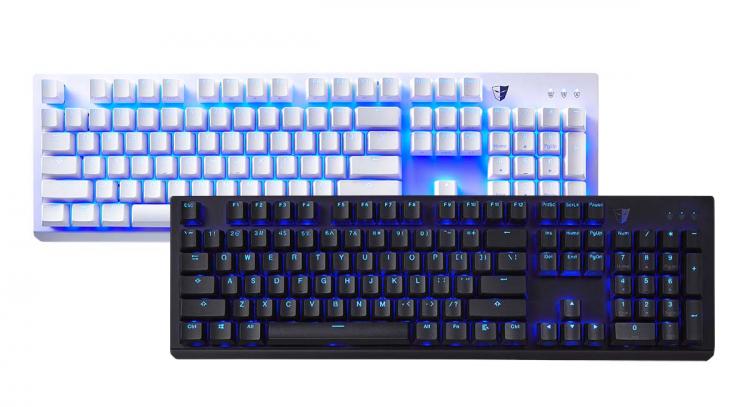 Tesoro introduces the new Gram MX ONE mechanical keyboard featuring Cherry MX Switches and a minimalist design with a solid steel plate casing. Based on the Tesoro GRAM series framework, the GRAM MX ONE offers a perfect balance of performance and simplicity. The Tesoro Gram MX ONE is available in clicky MX Cherry Blue switches and tactile MX Cherry Blue switches. The Gram MX ONE is available in white and black colour options.
Key Features
Featuring Cherry MX Switches
Durable double injection PBT keycaps
Beautiful keyboard body finished with high strength steel plate casing
32bit ARM Cortex Processor
1000 Hz Ultra Polling Rate
512KB Onboard Memory
Full key customization & Instant Macro and Lighting Recording
Detachable Braided USB Cable
Compatible with Win 7, 8, 10
The Tesoro Gram MX ONE follows the GRAM keyboard framework with high-quality CHERRY MX switches. It features single-coloured blue backlighting with different lighting modes and effects. The Cherry MX switches are paired with finely crafted double injection PBT keycaps.
The Tesoro Gram MX ONE also features a driverless set-up and offers users to create personalized gaming profiles, multimedia keys, and lighting effects. It also features a built-in total key customization and instant macro and lighting recording.
Pricing and Availability
The Tesoro Gram MX ONE mechanical keyboard is covered with a limited 1-year warranty and will be available this December 24, 2018, with an MSRP of $79 USD. Learn more about the
Tesoro Gram MX ONE here
.