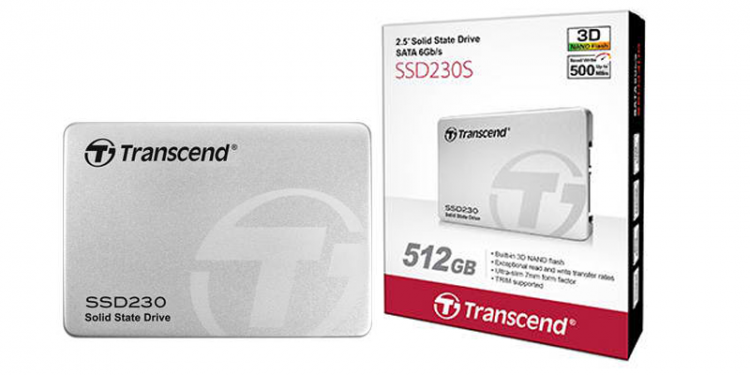 Transcend Information, Inc. announces its new
SSD230 solid state drive series
featuring 3D NAND flash for higher capacity, higher data transfer rates and better reliability. The new Transcend SSD230 series promises to be a high-performance storage for all consumer needs.
The 3D NAND Flash Technology
3D NAND Flash was developed to solve the bottleneck with 2D NAND wherein this features more layers stacked vertically resulting to higher capacities and increased read and write speeds.
Speed, Endurance and Performance
The Transcend SSD230 uses DDR3 DRAM cache to provide fast transfer speeds and increased performance. The SSD230 promises transfer speeds of up to 520MB/s write and 560MB/s read. The SSD230 is also engineered with LDPC (Low-Density Parity Check) coding and a RAID engine.
Exclusive SSD Scope Software
Transcend's SSD Scope is user-friendly and advanced software that makes it easier to maintain a healthy and efficient SSD. This features information of the drive, S.M.A.R.T. status monitoring, secure area function, diagnostic scan, firmware update tool, system clone and drive health indication.
Specifications
Capacity: 128GB, 256GB, 512GB
Dimensions: 100mm × 69.85mm × 6.8mm or 3.94" x 2.75" x 0.28"
Weight (max.): 63g (2.22oz)
Storage Media: 3D NAND TLC flash memory
Operating Voltage: DC 5V
Operating Temperature: 0°C (32°F) to 70°C (158°F)
Certificates: CE, FCC, BSMI
Warranty: 3 years
(The 3 years warranty does not apply when SSD Scope's wear-out indicator shows 0% within 3 years)

Warranty
Transcend's SSD230 solid state drives are offered in 128GB, 256GB, and 512GB capacities and backed by Transcend's Three-year Limited Warranty. Visit the Transcend Information, Inc. website for more information on the new
SSD230 solid state drive series
.