PRESS RELEASE
HONG KONG – Jan. 7, 2014 – ZOTAC International
, a global innovator and manufacturer of graphics cards, mainboards and mini-PCs, today previews the upcoming
ZBOX Steam Machine mini-PC
with Steam OS at The Consumer Electronics Show 2014 in Las Vegas, Nev. The ZOTAC ZBOX Steam Machine is engineered from the ground up for breathtaking gaming performance in a compact mini-PC form factor that's a fraction the size of traditional mini-ITX based gaming systems.
"ZOTAC is pleased to work with Valve Software to create the ZBOX Steam Machine. Valve's SteamOS is a game-changer to the PC gaming market that enables us to deliver a game console experience that's superior to the latest next-generation console," said Carsten Berger, senior director, ZOTAC International. "Gamers can expect the latest Intel Core processor and NVIDIA GeForce GTX graphics processor in the upcoming ZOTAC ZBOX Steam Machine for stunning visuals and world-class features."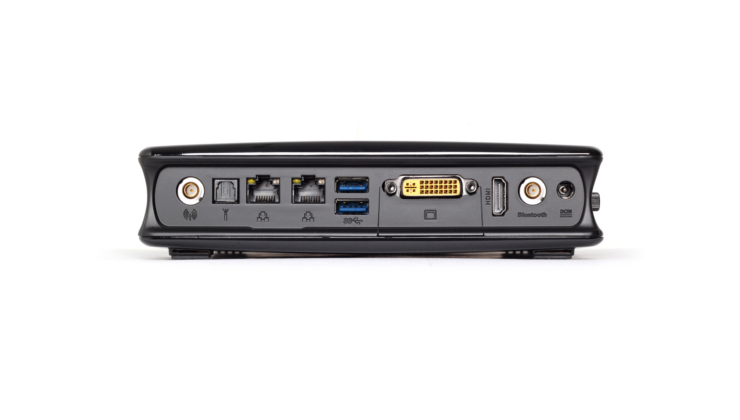 The ZOTAC ZBOX Steam Machine will feature an enthusiast-class
Intel
Core processor that delivers class-leading performance with excellent energy-efficiency. Graphics power for the ZOTAC ZBOX Steam Machine will come from an upcoming performance-class
NVIDIA GeForce GTX
graphics processor for an outstanding smoothness and superior features.
Exterior enhancements to the ZOTAC ZBOX Steam Machine include an all-black 3rd Generation ZBOX chassis with orange lighting that gives the mini-PC aggressive and sporting aesthetics. The ZOTAC ZBOX Steam Machine will ship with SteamOS preinstalled and include the Steam Controller.
Expect the ZOTAC ZBOX Steam Machine to reach retailers in the second half of 2014. More details will be released closer to the launch date.
General details
• ZOTAC Previews ZBOX Steam Machine
• Intel Core processor (TBA)
• NVIDIA GeForce GTX graphics processor (TBA)
• Other details TBA
• Final naming TBA
• All-black 3rd Generation ZBOX chassis
• Orange lighting
• SteamOS preinstalled
• Steam Controller bundled
• Coming 2H 2014