Introduction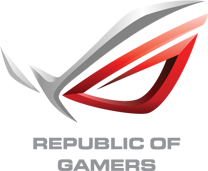 Product on Review
:
Maximus IX Hero Motherboard
Manufacturer & Sponsor
:
ASUS
Street Price
:
£260 GBP @ CCL Computers
/ $229 USD
In part the Intel Kaby Lake and Intel Z270 release has been somewhat underwhelming in terms of tangible feature improvements over the previous generation and yet at the same time we've been presented with a multitude of new motherboards to choose from. Indeed, ASUS alone released some fourteen motherboards bearing the Intel Z270 chipset; an indicator as to how competitive the mainstream/performance segment has become. Today we turn to ASUS and their renowned ROG team for a detailed look at what the Maximus IX Hero has to offer.
Adopting the new Intel Z270 chipset, we have the Maximus IX Hero, which sits at the bottom of the ROG performance stack. Hero features a fresh new design with a monochrome theme. Across this motherboard, we have stunning aesthetics and a bag full of features which include support for up to 4133MHz DDR4, USB 3.1 front panel header and trademark ROG features like 5-Way Optimization with Auto-Tuning and FanXpert 4.
Having already checked out the
STRIX Z270F
, can the Maximus IX Hero offer anything extra? Let's find out.
ROG on their Maximus IX Hero
For more than a decade, Republic of Gamers has delivered exemplary design and performance to thrill the world's best players and PC enthusiasts. Our journey is a road without end. Now, it's time for competitors to be warned and for gamers and enthusiasts to push the limits: The packed and pumped ROG Maximus IX Hero Series motherboard is ready to defeat all challengers.