Introduction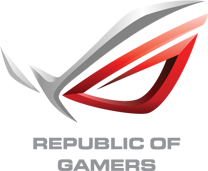 Product on Review:
ROG STRIX B360-F Gaming
Manufacturer:
ASUS Republic of Gamers
Street Price
: £115 GBP - $139 USD - $229 AUD
ASUS' ROG motherboards are usually reserved for the company's flagship models and can be considered as the la crème de la crème. So, when we were informed that the new value/mainstream B360-F Gaming was en route, we weren't sure what to expect.
For those unaware, the new Intel B360 chipset is a cut-down version of the Intel Z370 chipset and is aimed squarely at those wanting basic Coffee Lake features, minus the overclocking potential and at a lower price-tag. So where would a ROG motherboard fit into this criteria?
The STRIX B360-F Gaming is a similar offering to that of its counterpart the
STRIX Z370-F Gaming
, albeit with less expansion options and at up to 40% cheaper. Sound interesting? Let's check it out!
ROG on their STRIX B360-F Gaming
The distinctive sleek cuts across the ROG Strix heatsink are now accented with a futuristic cyber-text pattern, fusing multiple gaming cultures to create a unique identity for this generation. But it's not all about arresting looks: the all-new ROG Strix motherboards exude material excellence, with a high-quality metal heatsink that adds a premium touch.