Introduction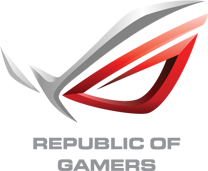 Product on Review:
ROG Strix Fusion 300
Manufacturer:
ASUS
Street Price:
UK: £99.95, US: $99.95
ASUS are no strangers to creating top-quality audio products, and we were a little surprised to see the Fusion 300 so soon after the Cerberus V2 headset. As this is not falling under the ROG Strix banner, gone are the orange owl eyes and excessive plastic seen on the older
STRIX headsets
and we are greeted with a more professional, and sleek looking headset.
The ROG Strix Fusion 300 features large oval ear-cups lined with oval shaped ear-pads, providing a more natural fit over round shaped cushioning. ASUS have included an additional pair of ROG Hybrid ear cushions that are a mix of protein leather and breathable fabric for enhanced comfort. On the inside, ASUS has used their 50mm Essence drivers inside an airtight chamber, which should create deep and precise bass. As ASUS want gamers of any platform to take advantage of the Fusion 300, it features both USB and 3.5mm jack connectivity to ensure compatibility across most/all devices, and when used via USB (PC/PS4) you will have access to the built in virtual 7.1 surround mode. To finish off the headset, it features a retractable, flexible microphone that auto mutes when raised.
Overview by ASUS
ROG Strix Fusion 300 gaming headset features an exclusive airtight chamber design and 50mm ASUS Essence drivers, delivering pure gaming audio with deep bass. Immerse yourself in rich sound with onboard 7.1-channel virtual surround-sound wherever you go – no dongles or extra software are needed! Strix Fusion 300 is lightweight and comfortable, and has wide compatibility with PC, Mac and game consoles. Experience impeccable, fully-immersive gaming audio with Strix Fusion 300!