Introduction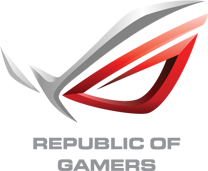 Product on Review:
ROG STRIX LC RX 6800 XT GAMING OC
Manufacturer:
ASUS
Street Price
: USD $950 | AUD $1800 | GBP £950
If you're a gamer seeking to have access to the very latest tech and make use of 1440p or 4K then the RTX 3080 or RX 6800 XT will likely be on your radar. Either of these graphics cards will allow gamers to run the very latest games with all the eye candy enabled at acceptable framerates and yet in the current climate, obtaining one is a challenge in and of itself due to the global stock shortage.
Today we'll be exploring one of the ASUS ROG's newest models to join the 6800 XT family – the Strix LC. For those unaware, the LC stands for Liquid Cooled. This GPU features a closed loop for its thermal design and promises to provide a step-up in terms of cooling performance.
Is the combination of a high-performance cooler and significant factory overclock able to elevate this graphics card above others? Let's find out!
ASUS on their Strix LC
Deep in ASUS R&amp
labs, engineers theorized the optimal thermal solution for AMD's latest RDNA™ 2 Architecture. The beast that emerged is a liquid-cooled leviathan capable of drawing maximum performance out of the new chips, while remaining completely cool and quiet. Performance aficionados in search of the most ferocious RX 6800 XT card have found their game.