Introduction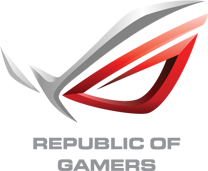 Product on Review:
ASUS ROG Strix Scope TKL Deluxe
Manufacturer:
ASUS Republic of Gamers
Street Price:
GBP £149.99 / USD $149.99
ASUS ROG, Republic of Gamers, have been producing high-performance peripherals since 2006, specialising in equipment for gaming professionals and hardcore gamers. ROG also invest heavily into the eSports scene, helping to further and develop the industry so more people can be involved.
Around a year ago, ROG launched the ROG Strix Scope, a keyboard that received a warm reception but was pretty basic in comparison to the competition. Today we're looking at the Strix Scope Deluxe, in particular the tenkeyless (TKL) design which we're sure will prove popular amongst FPS gamers.
New to the Deluxe model, is a plush wrist rest. The rest, from what we can tell, remains the same. Having said that, the present formula was pretty well sorted out so why change the recipe if people like it?
The main advantage of a TKL design is the improved space for sweeping mouse movements, typically associated with hardcore FPS gamers who like to use lower mouse sensitivity settings. You also get the added bonus of a reduced cost, compared to the full-size version. Adding to the gaming features are 100% anti-ghosting with full N-key rollover, onboard memory profiles, a Windows lock key, a larger-than-normal left-CTRL and a powerful Armoury II software suite.
ASUS ROG offer the keyboard with a variety of Cherry MX mechanical keyswitches, produced in Germany and renowned for their quality and reliability. Available options are Cherry MX Red, Brown, Blue, Speed Silver and Silent Red; truly an option for everyone.
At £20/$20 more than the non-Deluxe version, is the Strix Scope TKL Deluxe, packed with features, worth the £149.99/$149.99 price tag? Let's take a look at our sample, equipped with MX Reds, and find out.
ROG on the Strix Scope TKL Deluxe:
ROG Strix Scope TKL Deluxe is a compact, tenkeyless mechanical keyboard with Xccurate Design – an extra-wide Ctrl key that's easier to feel and find in the FPS frenzy. With a choice of Cherry MX switches for optimal feel and reliability, an all-aluminum top plate for strength and style, and more customizable Aura RGB lighting than we've ever engineered into a ROG keyboard, Strix Scope TKL Deluxe empowers you to play like a pro and rise above the battlefield crowd.