Introduction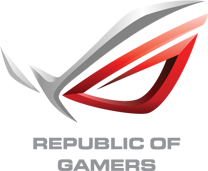 Product on Review:
ROG STRIX Z690-E Gaming WiFi
Manufacturer:
ASUS Republic of Gamers
Street Price:
GBP £500 | USD $450 | AUD $800
Deciding on an Intel Z690 motherboard to pair up with your new Intel 12th Gen. CPU isn't an easy task. There are a plethora of models to choose from – each offering a variety of features and coming in at different price-points. So far, we've checked an assortment of mid-range solutions which are is the most common segment for new adopters and today we're to check out another mid-ranger from ASUS.
Under examination today is the ASUS ROG STRIX Z690-E Gaming WiFi. Although a mid-range model, this board still delivers features which you'll find on the top end options. As is the case with Z690, we have PCIe 5.0 – our board in question provides this in the form of PCIe X16 and M.2.
STRIX Z690-E Gaming WiFi commands a big price-tag, should you even consider it? Let's find out!
ASUS on their ROG STRIX Z690-E GAMING WiFi
ROG Strix Z690-E Gaming WiFi puts 12th Gen Intel® Core™ processors at center stage, with beefed-up power delivery, cooling, cutting-edge connectivity options, and a range of accoutrements that effortlessly propel builds to maximum performance. This series flagship is your ticket to next-level gaming.