Introduction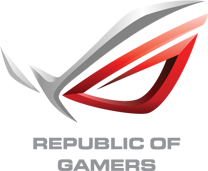 Product on Review:
ROG Swift 360Hz PG259QNR
Manufacturer:
ASUS
Street Price
: USD $900 | AUD $1300 | GBP £790
When indulging in a full system upgrade on a tight budget there are regrettably trade-offs that need to be made. More often than not it is the CPU, memory and graphics card which become the main focus and which undoubtedly consume a vast majority of that budget. Perhaps it is the case, CPU cooler or even the monitor which isn't as carefully considered and ends up having compromises applied.
However, narrowing down a decent display is actually quite important. If you're spending a substantial amount of cash on the graphics card to play the latest gaming titles, playing these games on a cheap display with poor response time, refresh rate and colour reproduction will result in a shoddy gaming experience. It makes sense to invest in a good monitor – after all, you'll be spending all your time viewing gameplay with your eyes. Give them something good to look at!
Up for review today is a new display from the ASUS ROG team – the Swift PG259QNR. This may be a 24.5-inch monitor designed for 1080p but it has every conceivable feature you could dream of for competitive gaming. HDR10, G-SYNC, 1ms response time and a whopping 360Hz refresh rate.
ASUS ROG on their PG259QNR
ROG Swift 360 Hz PG259QNR is the perfect gaming monitor for esports and fast-paced action games. This FHD (1920 x 1080) display features a Fast IPS panel with up to a 360 Hz refresh rate, 1 ms gray-to-gray (GTG) response time, and NVIDIA Reflex Latency Analyzer, a revolutionary integrated system latency measurement tool. PG259QNR also includes the ROG Desk Mount Kit, allowing it to be clamped to the edge of almost any flat work surface to make more room for a keyboard and mouse.