Introduction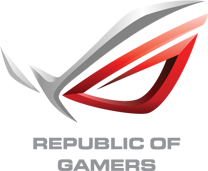 Product on Review
:
ASUS ROG Spatha
Manufacturer and Sponsor
:
ASUS
Street Price
: UK: £139.99, US: $169.99 USD
The Spatha has been turning heads since it was unveiled at Computex last year and it is easy to see why. It is a large, wired/wireless mouse based on a magnesium alloy frame that features a total of 12 programmable buttons, of which the 6 side buttons are arranged in a way that represents the ROG eye logo. To finish of the final aesthetic, there is a 3 zone customisable RGB lighting system.
Under the hood, the Spatha is powered by the Pixart ADNS - 9800 sensor that is made for high grade wired/wireless gaming mice. Casting their wizardry, ASUS have aimed to ensure a super responsive experience by enabling a 1000hz refresh rate wirelessly and a staggering 2000hz (0.5ms) refresh rate for the ultimate performance over a wired connection. Looking deeper into its specification we find that the mouse wheel uses an Alps encoder while the side buttons use Alps switches that provide a tactile feedback. The main mouse clicks use the renowned Japanese made Omron switches that are rated for 20million clicks and should you need to replace them, ASUS have made things easier by seating them in sockets and have included an extra pair of Omron switches.
ASUS certainly seem to live up to their reputation with the impressive level of detail that can be seen in the Spatha, it does however mean that it falls into a premium price category. So to answer the important questions, we put it to the test and find out if it is worth it.
Overview by ASUS
With a total of 12 programmable buttons, including six thumb buttons situated on the left side of the mouse body, ROG Spatha puts all commands at the user's fingertips. The six buttons feature Alps® switches for tactile feedback and are arranged to resemble the iconic ROG eye.

ROG Spatha has a premium magnesium-alloy chassis and an easy-swap switch socket design for quick customization. The main left and right mouse buttons are independent of the mouse body and feature OMRON® switches with a 20-million-click lifespan for increased durability, responsiveness, and tactile feedback.

ROG Spatha has a sensitivity of 8200DPI; it has a DPI clutch that lets users switch between two sensitivity levels while in the middle of a game.