Clearance: CPU Cooler, GPU, Cable Management
Space inside a computer chassis is very important as it establishes whether specific hardware will or won't fit comfortably.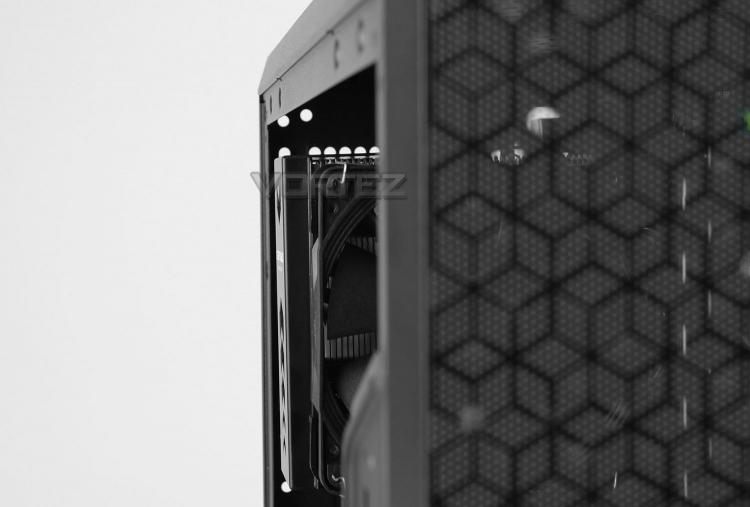 CPU Cooler
Cooler Master's claims that Q300L can house CPU coolers up to 157mm rings true – we installed the
Noctua NH-U12S
which is 158mm (with the attached chromax cover – 160mm) and the side panel does indeed touch the top of the cooler, but not enough to create a problem.
Graphics Card
In the graphics card department there is plenty of space for high-performance options with up to around 360mm. Our graphics card (AORUS RX 570) measured just under 240mm and had surplus!
Cable Management
Behind the motherboard tray is the location where the bulk of cables will be tucked away – having sufificent space here is crucial for good cable management. In this area we have approximately 25mm to play with, allowing us to create a very tidy interior within Q300L.
Water Cooling
There are two areas inside Q300L for installing radiators – at the front and rear of the chassis. At the front we can install a 240mm or 120mm radiator while at the rear there is accommodation for 120mm.