Packaging
A three-pack of fans comes in a handsome box that touts the fan inside. On the back of the boxes you can read the fans' features in several languages. There is also a fairly complete table of specifications there.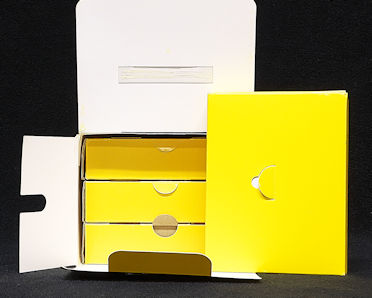 Inside the box the controller and the accessories are contained in a carton and stacked on top, like a cap.
Under the cap the fans themselves are in trays, laid alongside each other in the box.