Closer Look
Breaking the two foils seals (and thus voiding the 3 year warranty), we found a half-length PCB. The uppermost side features just 4 flash modules.
The rear of the PCB features another 4 flash modules, along with the controller and cache.
The controller is a new one to us - the SMI SM2246EN. It is a 4-channel controller from Silicon Motion so it will be interesting to see how this compares to some of the more popular controllers equipped on the competition.
Accompanying the controller is a 128MB Nanya DDR3-1600 DRAM chip.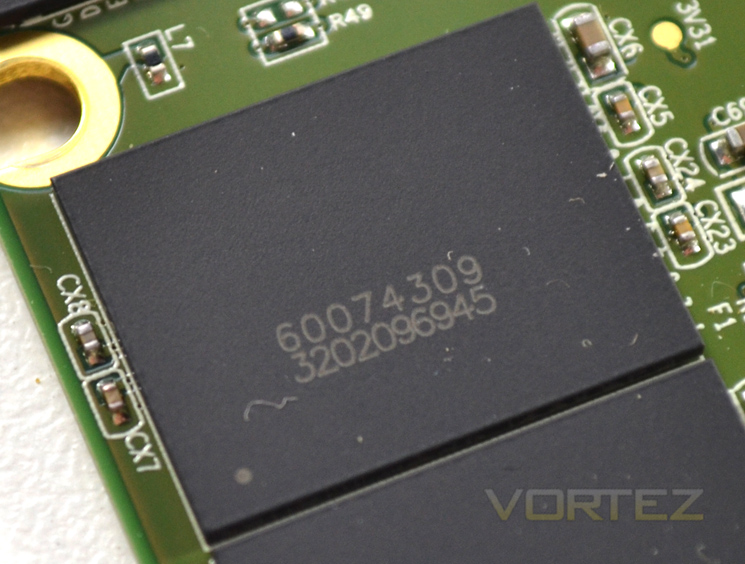 Rounding off the internals are the 8 x 32GB (256GB) Micron L85 20nm die Flash modules.