Introduction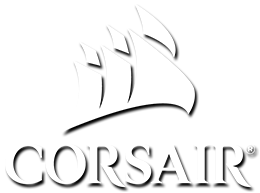 Product on Review
:
Force Series MP500
Manufacturer & Sponsor
:
Corsair
Street Price
: UK: £329 US: $254
The SATA-based SSD market has now become quite stagnant and saturated. Prices have tumbled in recent years which has been great for mainstream users who can benefit from a slice of solid state action. However, with the arrival of NVMe technology and the humble M.2 slot enthusiasts can now breach the 550MB/s threshold and benefit from significant bandwidth increases. Today we'll be looking at one such drive which has been in the works for quite some time.
In the spotlight today is Corsair's new MP500; an M.2 SSD using NVMe technology and PCI Express Gen3 x4. Corsair's SSD portfolio has been dormant for the last few years and advocates of the brand have been eagerly waiting for the arrival of an M.2 SSD and that anticipation has been quelled with the MP500; this is Corsair's first SSD using such a form factor and promises to deliver astounding performance reaching up to 3000MB/s.
Corsair on their MP500
CORSAIR Force MP500 series M.2 SSDs deliver high performance, quick system boot ups, blazing fast transfer speeds and ultimate reliability in a compact form factor. The Force MP500 allows you to access all of your data, load files and launch games up to 4x faster than SATA3 6Gbps SSDs.

Available in various capacities, and compatible with Microsoft Windows, Mac OS X and Linux, with no special driver or administrative rights required. Enhanced error correction, static and dynamic wear-leveling and advanced garbage collection come together to ensure maximum reliability and data retention.