Introduction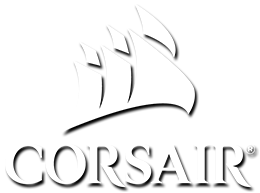 Product on Review:
Corsair Harpoon RGB Wireless
Manufacturer:
Corsair
Street Price:
£54.99 / $49.99
Corsair have, in recent years, transformed themselves from a memory manufacturer to a fully-fledged PC industry leader, offering products in hundreds of different categories; one particular area they see a lot of success is with their keyboards, specifically the K70, and their mice. Today we look at one of the three releases of today, the Corsair Harpoon RGB Wireless.
The Harpoon RGB Wireless offers three different connectivity modes; wired, Bluetooth or 2.4GHz via the included USB adapter, with the 2.4GHz option offering sub-1ms response times via the Corsair Slipstream Wireless Technology. Corsair also claim up to 60 hours of use between charges.
Weighing in at 99g, the Harpoon is certainly on the lighter end of the scale, particularly for a wireless option, but that doesn't mean it lacks features, with a 10,000 DPI optical sensor for high accuracy tracking and OMRON switches which guarantee at least 50,000,000 clicks during the life of the mouse.
There's also RGB lighting on the palm area of the mouse, which can be configured within Corsair iCUE software.
The Harpoon RGB Wireless arrives in stores priced at £54.99 in the UK or $49.99 in the US, putting it considerably higher than its strictly-wired predecessor but lower than other wireless mice in this sector. We'll take a look and see how it performs.
Corsair on the Harpoon RGB Wireless:
The CORSAIR HARPOON RGB WIRELESS gaming mouse lets you choose how to play, with the ability to easily connect to your PC via hyper-fast, sub-1ms SLIPSTREAM CORSAIR WIRELESS TECHNOLOGY, Bluetooth or USB wired connection.