Introduction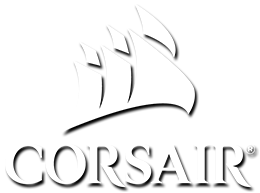 Product on Review:
Corsair HS70
Manufacturer:
Corsair
Street Price:
£99.99 / $99.99 - (Special Edition) £109.99 / $99.99
Corsair is a highly acclaimed and well-established company within the gaming community and is known for making high quality and reliable products. Today we'll be putting their HS70 wireless headset through their paces.
The HS70 is the newest addition to the HS lineup and sits above both the HS60 and
HS50
in the range. They look very similar in terms of aesthetics but improve upon the feature set by introducing 2.4GHz low-latency wireless audio and precision-tuned 50mm audio drivers that are capable of producing 20Hz to 20,000Hz. That isn't all on the audio front as they feature support for virtual 7.1 audio as well as a customisable equaliser that can be utilised in Corsair's iCUE software.
Corsair's attention to detail is also demonstrated as you'll notice with the construction of the headset, contrasting grey stitching on the headband, metal grilles and complete lack of any visible wiring. The removable discord certified microphone and support for PS4 finally rounds out the impressive feature set. Setting the strong feature set aside, the HS70 will have to offer something special in terms of performance as the gaming headset market is not short on supply.
Corsair on the HS70:
The HS70 Wireless Gaming Headset provides exceptional comfort, superior sound quality, a fully detachable microphone, and up to 16 hours of battery life. Stay in the game with improved range up to 40ft through low latency, 2.4GHz wireless.