Introduction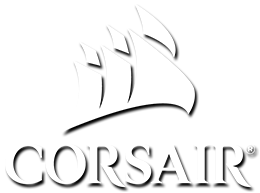 Product on Review:
CORSAIR iCUE H100i RGB PRO XT
Manufacturer:
CORSAIR
Street Price:
H100i PRO XT: GBP £119.99 / USD $119.99
H115i PRO XT: GBP £139.99 / USD $139.99
H150i PRO XT: GBP £169.99 / USD $159.99
Arguably one of the largest forces we've ever seen in the games industry, CORSAIR, have come a long way from their humble beginnings of producing DRAM modules. We see them producing high-quality products in a multitude of different sectors, one of which that they do best in is the all-in-one watercooler market.
Today we're going to look at
yet another
enclosed watercooling loop from CORSAIR, it may feel like they're on a weekly release schedule at the moment but they produce some excellent kit and they're promising big things with the RGB PRO XT series so bear with us on this one. We're focussing on the iCUE H100i PRO RGB XT in this article.
Available in a 240mm, 280mm or 360mm arrangement, the PRO XT finds itself between the PRO and the Platinum range of CORSAIR's AIOs, with the hope to offer the consumer the best of both worlds.
The RGB PRO XT series aims to offer their best coldplate and pump, first seen in their Platinum range of AIOs, paired with their performance-orientated radiator system with improved cooling core. However, unlike on their Platinum range, CORSAIR have removed the RGB ML120 fans and replaced them with their, arguably better from a performance point of view, bog-standard ML120 fans (they feature a wider operating range from 0 RPM up to 2400 RPM). Also carried forwards is the multi-zone lighting on the pump housing, allowing for greater and brighter RGB effects.
But what's new? Well, CORSAIR have painted the pump housing in black this time, which should settle nicely into more builds. They're also bundling the RGB PRO XT series with a TR4 bracket, allowing you to cool your Threadripper processors with this loop, however we'd probably recommend that you look at the H115i or H150i if you're going down that route.
Priced at only £5/$5 less than the Platinum series, which arrives with a pair of RGB fans but potentially sacrifices on performance due to the upper limit on their fans, you have a choice between aesthetics or cooling. But let's see what's what with the latest H100i PRO XT.
CORSAIR on the iCUE RGB PRO XT:
The CORSAIR iCUE RGB PRO XT Series are all-in-one liquid CPU coolers built for both low noise operation and extreme CPU cooling, with a dense radiator and CORSAIR ML PWM fans. Control the 16 LEDs in each pump with CORSAIR's iCUE software, with full support for animation and light layers that you've grown accustomed to with our other RGB products. Control your cooler by adjusting fan speeds through iCUE and enable Zero RPM mode to keep the noise down at low temperatures. With a thermally optimized cold plate and low-noise pump design, along with easy installation on most major CPU sockets, the CORSAIR PRO XT Series pairs killer looks with chiller performance.