Introduction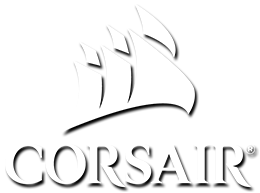 Product on Review:
CORSAIR iCUE H115i RGB PRO XT
Manufacturer:
CORSAIR
Street Price:
H100i PRO XT: GBP £119.99 / USD $119.99
H115i PRO XT: GBP £139.99 / USD $139.99
H150i PRO XT: GBP £169.99 / USD $159.99
CORSAIR are constantly pushing the envelope within the PC industry, seemingly competing with themselves more often than the competition, at least within the all-in-one watercooling market, which leads us onto today's review of the H115i RGB PRO XT.
The new H115i RGB PRO XT features a pair of CORSAIR ML140 PWM fans for high air pressure offered by the magnetic levitation and optimised blade shape. The iCUE software is also capable of stopping the fans completely in the "Zero RPM Mode".
With a total of 16 individually addressable RGB LEDs in the pump enclosure, and standard ML140 fans, the product's RGB lighting finds itself somewhere between the H115i PRO and H115i Platinum.
With support for all of Intel and AMD's mainstream socket types, including TR4, the iCUE H115i is ready to go, but is it worth your money? Let's find out.
CORSAIR on the iCUE H115i RGB PRO XT:
The CORSAIR iCUE H115i RGB PRO XT is an all-in-one liquid CPU cooler built for both low noise operation and extreme CPU cooling, with a 280mm radiator, two CORSAIR ML140 PWM fans, and 16 RGB LEDs.