Closer Look (2)
Flip to the underside and you'll see a very basic plan in place. Two rubber pads at the front and two extendable feet at the rear hold the keyboard in place, but there's not cable routing cut-outs in the floor itself. On the one hand it's a little disappointing given how large a footprint the K55 RGB PRO has, but lack of integrated USB pass-through partially reduces the requirement.
Two small chevrons are cut out from the front to accommodate the wrist-rest clips. Rather than penetrating deep into the keyboard housing, the clips are quite short and held in place only with a bump on each prong. This could be a source of long-term wear that would make attachment unreliable, so you'll need to treat it with some care.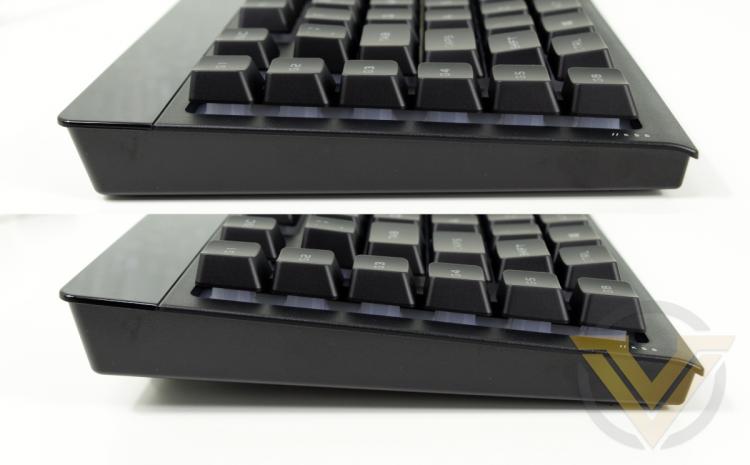 Both rear and side are unadorned with extras but a thin lip runs around the topmost edge. The two feet raise the keyboard up to a more ergonomic angle.
The USB cable is plainly sheathed rather than coming with a braided jacked. That makes it look a bit cheap, but that's a little harsh as criticisms go. A 1.8m length should be plenty in general.