Introduction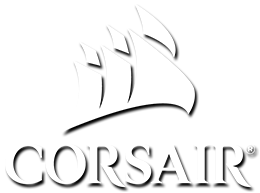 Product on Review
: Corsair K70 RGB RAPIDFIRE
Manufacturer & Sponsor
:
Corsair
Street Price
: UK: £149.99, US: $169.99
The Corsair K70 has been one of the most popular mechanical gaming keyboards around, understandable considering its beautiful brushed aluminium finish and quality construction. It could also be because of fluid lighting effects and powerful CUE (Corsair Utility Engine) software which allows for advanced customisation and full programmability, giving the user a real sense of control.
This is where the K70 RGB RAPIDFIRE gets a twist. Remixing the formula for 2016, Corsair have a timed exclusive deal with CHERRY to outfit their keyboards with the latest MX Speed switches. Featuring a 45cN actuation force and a 1.2mm actuation distance, they are the fastest and most precise switches available from CHERRY. That isn't their only improvement, they are optimised for SMD LEDs with high output luminosities to give a brighter and more vivid experience.
Overview by Corsair
The K70 RGB RAPIDFIRE gaming keyboard has Cherry MX Speed RGB switches backed by a lightweight, durable aluminum frame. Advanced lighting control and large font keycaps deliver dynamic, vibrant multi-color backlighting. Harness the power of CUE for sophisticated macro programming and dramatic lighting effects and animations. 100% anti-ghosting with full key rollover on USB helps ensure accuracy, so every keystroke translates directly into accurate gameplay. The USB pass-through port is positioned for uninterrupted game play and ready for your mouse or wireless headset adapter. Contoured, textured FPS and MOBA key sets keep you in control, and the Cherry MX Speed RGB switches give you linear response and fast actuation.